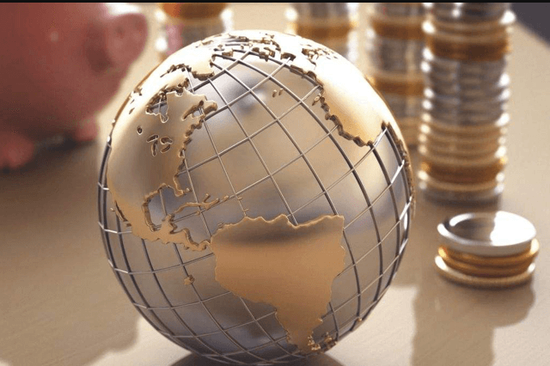 Zhonggong has not yet received the bureau: the retirement has earmarked 8.59 billion debts to be settled by the "white warrior"
Times Weekly reporter Hu Tianxiang from Guangzhou
Zhonghong's shares have been delegated, but the debt crisis of Zhonghong's shares was not.
For the 20 consecutive trading days, the closing price is less than 1 yuan, and Zhonghong shares are ultimately delegated, becoming the first stock of the A shares due to the stock price falling below the face value. On November 16, the abbreviation of Zhonghong Co., Ltd. (000979.SZ) was changed to "Jongong retreatThis means that after 30 trading days, the real estate company registered in the back door * ST Branch will be officially discontinued due to the debt crisis.
Since November 23, Zhonghong's shares have started to run at six limits with an average daily turnover of only a few million yuan. In terms of volume, almost no one can escape. The data show that at the end of the third quarter there are 8 of the 10 largest tradable shareholders in Zhonghong, which are asset management plans or stock companies. The number of shareholders is over 270,000.
Not only investors and institutions worry about Zhonghong's withdrawal. Zhonghong shares announced on the evening of November 22, as of the announced date, the total amount of overdue debt of the company and its subsidiaries amounted to 8.591 billion yuan, all of which were all types of loans.
The announcement says that if Zhonghong can not properly resolve overdue debts, it can be tried, arbitration, frozen bank accounts, frozen assets, and so on. and may lead more creditors to sue to take action to protect property (arbitration). ,
Overdue debt continues to rise and now reaches 8.591 billion yuan, the major credit rating has been downgraded many times, and revenue and net profit have fallen dramatically. In the face of the difficulties, in addition to actively selling assets and paying off debts, Zhonghong's shares in the storm will lead to the fourth debt restructuring.
The subject credit rating is downgraded to C
Zhonghong's shares, which in this deep debt crisis this year, have repeatedly lowered their core credit ratings.
On May 29, Dagong International Consulting & Evaluation Co., Ltd. (hereafter referred to as the "Dagong rating") downgraded the credit rating of Zhonghong's main body of B (the ability to repay debt largely depends on good economic environment and the risk of default is high.) The outlook remains negative (there are unfavorable factors Dagong Rating said that by the end of March, Zhonghong's total liabilities amounted to about 37.4 billion yuan, of which the interest-bearing debt was about 28, 1 billion yuan, and indebtedness was heavier toral operational capacity of the company has decreased, it is difficult to get external support and solvency has deteriorated.
The Time Weekly reporter was informed that due to the real estate control policy, especially the influence of the Beijing PTC's project control policy in March 2017, sales of the Zhongmao Yumafang Project and Xiagezhuang Project were stagnating. The Mafang Project had a large number of exits in 2017 and the first quarter of 2018, while revenue from sales of other regional projects also declined significantly. Furthermore, due to the "double stop (construction stoppage)" for all reclamation projects in Haiko, the Haikou Sea Safety Administration and the Fisheries Bureau have caused the closure of the Zhongyi shares in January 2018. It can not the expected benefits are achieved.
This has influenced Jongon's profits and profits to varying degrees. According to the financial report, Zhonghong's operating income for 2017 was 1,016 billion yuan, down 77% less than the previous year, and the net profit was -251 million yuan, which is about 1688% a year. From January to March 2018, Zhonghong's operating income was 1.15 billion yuan, up 19.36% yoy, but due to the significant increase in financial and management costs, net profit was -315 million yuan , which is an annual reduction of 3621%.
On June 27, Dagong Ratings decided to lower Zhonghong's shares to CCC again (the ability to repay debts is extremely dependent on good economic environment and the risk of default is extremely high) and the rating outlook is negative. Dagong Rating believes that Zhonghong's shares face a heavy debt repayment environment. Because of the policy and financial constraints of the company, the market competitiveness of products has dropped sharply, the ability to build wealth is weak, the company's confidence in the capital market has declined and it is difficult to obtain debt. The debt source has been significantly reduced and its solvency weak.
On October 22, Dagong Ratings issued another message saying that due to Zhonghong's partial interest in interest and partial repayment of the principal, Zhonghong Zhuoye Group Co.'s principal contractor was also paid. Ltd. and actual supervisor Wang Yonghong. Failure to comply with the warranty obligation constitutes a material breach of contract. For this reason, Dagong's rating decides to lower the core credit rating of Zhonghong to C (unable to repay debt), and the credit rating "16 Zhonghong 01" was corrected against CC (protection can be obtained during bankruptcy or restructuring and the loan can not be guaranteed).
In the first three quarters of 2018, Zhonghong's shares posted an operating income of 784 million yuan, an increase of 37.44% over the same period of the previous year. The net profit attributable to the shareholders of the listed companies was -55.80 million yuan, which is 1146.37% more than in the previous year.
The overdue debt has increased to 8.591 billion yuan
The credit rating of the core corporation has reached bottom, and the extent of Zhonghong's debt default is still rising.
Zhonghong's shares announced on the evening of November 22, as of November 12, the total amount of overdue principal principal and interest of the company was 8,052 billion yuan. On November 21, the total amount of overdue debt and principal of the company and its subsidiaries amounted to 538 million yuan, all of which were all types of loans. By the date of this announcement, the total amount of overdue debt of the company and its subsidiaries amounted to 8.591 billion yuan, all of which were all types of loans. On June 1, this figure is 3.07 billion yuan.
Zhonghong Securities Department staff told Times Weekly that the company actively communicates with the creditors concerned and is trying to raise funds through various means to resolve overdue debt problems as soon as possible. "In addition to the restructuring, the company will also withdraw funds by selling assets, selling real estate, collecting receivables and other receivables." The aforementioned staff has said Time Weekly.
It is reported that on July 11, Zhonghong signed a "Transfer of Property Agreement" with Hainan Luoshengte Investment Co., Ltd. (hereafter referred to as Luoshengte Investment) and plans to transfer its fully-owned subsidiary, Hainan Ruyi Island, to 1.4 billion yuan. Resort Investment Co., Ltd. (hereinafter referred to as "Island Hainan Ruyi") 100% capital. Once the deal is over, Zhonghong Co. Ltd. managed to obtain a reduction of RMB 73.92 million in cash and liabilities paid by Kaisa after being offset by creditor rights and debts and an increase in investment revenue of RMB 1.031 billion. On November 7 this year, Zhonghong's shares include a non-performing loan with an approximate price of 3,067 billion yuan, and 24 Haikou stores will be auctioned separately.
According to a Times Weekly reporter, in addition to Rouey Island, Jonggong is actively planning the full sale of its other assets. For example, Zhonghong Building, Yumafang Project, Yushan Yugu Project, Jinan Zhonghong Plaza, and Anji Project in Beijing are in the scope of asset sales.
Fourth Debt Restructuring
Faced with many difficulties, debt restructuring is still the best option. In fact, before negotiating with Suzhou Guohoucheng Investment Management Co., Ltd. (hereinafter referred to as "Suzhou Guohua") for the fourth reorganization, Zhonghong attempted to cooperate with Shenzhen Gangqiao Equity Investment Management Co., Ltd. and Xinjiang Jialong. Development Co., Ltd. and the Jiaduobao Group carried out debt restructuring, but all were suspended.
On March 19, 2018, Wang Yonghong, Zhonghong's real controlling authority, and Zhonghong Zhuoye Group Co., Ltd., the controlling shareholder of Zhonghong, signed a Strategic Restructuring Agreement with Hongqiao Investment. Two months later, on May 25, Zhonghong Co. Ltd. issued a notice stating that as Zhonghong Group failed to reach an agreement with the relevant creditors on debt repayment and restructuring contracts, three countries decided to end the reorganization.
On June 29, Jonggong's shares launched a new "white samurai" Xinjiang Jialong. According to the announcement, Zhonghong Zhuoye intends to transfer 2.228 billion shares held in Xinjiang Jialong, making it the new controlling shareholder of Zhonghong. Xinjiang Jallong has agreed to provide Zhonghong Zhuoye with some liquidity support to resolve the debt crisis facing the company. However, almost two months after the beginning of the period. On August 27, Zhonghong Co. Ltd. announced that due to a reasonable time Zhonghong Zhuoye has not reached a memorandum of understanding on debt restructuring with the relevant creditors of Zhonghong. On August 14, Zhonghong's shares received an "Investigation Notice" from Anhui's Securities Regulatory Bureau, according to which listed companies are suspected of having committed securities and futures. shares. Therefore, by mutual consent, the parties have agreed to terminate the transfer of shares.
On the same day that announced the termination of the agreement with Xinjiang Jialong, Zhonghong Holdings announced that the Jiaduobao Group would transfer Yinyi Capital to Zhonghong's debt restructuring. Since the party is Jiaduobao, the deal was widely worried from the start. In the next few days, however, "Gadopo denied" "Shenzhen Exchange Queries" and other dramas were consistently organized in this debt restructuring.
On Aug. 30, Zhonghong's shares replied in a letter from the Shenzhen Stock Exchange, according to Huang Weking (the information provided by Jonghong shows that Juan was an authorized representative of Jiaadoo, but Jiaadoo denied him) As the company revealed that the financial Jiaduobao's information is not correct, it has sparked disparities between the two countries, which led to the complete cessation of the relevant cooperation, as stated in the Debt Restructuring Agreement and the Operational Trust.
On Jiaduobao's "Goodbye" Day, Zhonghong's shares immediately brought a "new assistant" and his message showed that the company had cooperated with Suzhou Guohua and Zhongtai Chuangzhan Holdings Co., Ltd. ('Zhongtai Chuangzhan') 9 On the 30th of the month, the "Operating Conduct Agreement" was signed. According to the agreement, Jonggong agrees to instruct Suzhou Guohu to perform custody operations. Suzhou Guochiqang is ready to accept Zhonghong for a period of 36 months, and the custody fee is a monthly basic fee of 1 million yuan. Zhongtai Chuangzhan agreed to give Zhonghong liquidity support as appropriate during the execution of the Suzhou Guochiang detention operation and to encourage Zhonghong to resume normal production and exploitation.
Can this transaction "bloom"? Chen Yong, vice president and secretary of the Suzhou Board of Directors, said Suzhou Guojiang was involved as a trustee in the role of trustee. Based on his own professional advantages, he helps more like Zhonghong through debt financing and debt-to-equity swap. The troubled enterprise is gradually reacting to the debt crisis and turning "troubled assets" into "qualitative assets". "We are researchers who deal with the debt problems of quoted companies that have failed, the first person in the industry to eat crabs," said Chen Yongrou.
Editor-in-Chief: Zhang Heng
Source link