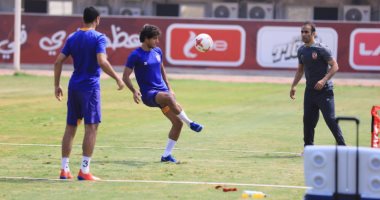 Al-Ali's football manager Syed Abdel-Hafiz discusses with players the club decides to drop them during the summer transfer window.
The list of players nominated to leave Al Ahli in the next few days, including Bassem Ali, Mohammed Sheriff, Hussein El Sayed and Hisham Mohammed after canceling the contract with Ahli Ahmed Hamudi amicably, as well as the warrior of Islam and Amr Bamrah Guna while Nasser Maher went to Smoha and loaned Ahmed Yasser Akram Taufik and Mahmoud El Gazar to El Gouna.
Abdelhafid has opened lines of communication with Mohammed Sheriff, Basem Ali, Hussein El Sayed and Hisham Mohammed to select the best deals for them and the club.
Source link