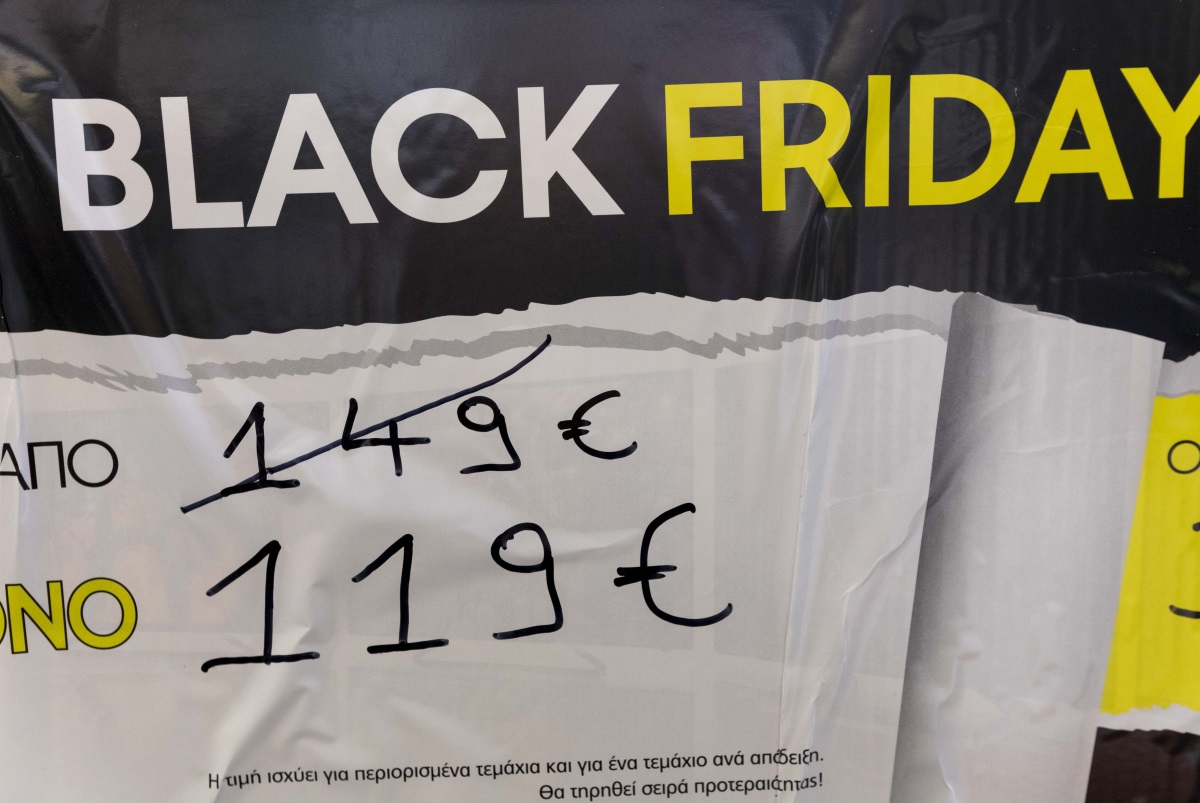 The countdown to Black Friday 2018 Discount Begins Only in one week, the boss will … go crazy, and consumers will be able to get out if they are careful and make smart purchases.
This year, retailer participation in "Black Friday" is expected to be high, with big discounts but on certain products.
Last year, as a result of a sample survey by the Greek Confederation of Trade and Entrepreneurship in a random sample of companies in the Black Friday industry, namely clothing, footwear, household appliances, sporting goods and games, sales rose.
Also note that those who have online stores – especially electrical goods stores – have increased their turnover for the day.
It is very important for consumers to have an attractive product before they know their prices before Black Friday, so they can really get a discount.
The custom of Black Friday has reached Greece to remain, as has been proven in previous years, it can greatly help the domestic market.
He made his first appearance in 1952 in the United States, and only a few years ago he also arrived in Greece. This year, Black Friday "fell" on Friday, November 23. The store will offer big discounts that will reach or even exceed 80%. If you want to get the best offer, it's good to do it right.
Tips useful for consumers
Choose a reliable platform for purchases and payments. According to official estimates, around 20% of Greeks have left shopping baskets while shopping from foreign online stores, having doubts about protecting their personal data. When making overseas purchases, you should always check whether they offer the ability to pay through a reliable and secure system, so you won't be surprised.
You should check as many offers in as many electronic stores as possible. Greeks shop from overseas online stores, especially clothing and electronic devices. However, e-commerce giants like Amazon are not the only destination where people can find these products. If you spend a little time, you will be able to find many choices to make smart purchases and still win.
The story of Black Friday
Black Friday was rooted in the 1960s and marked the beginning of the Christmas season in the United States. Where did Black Friday come from? At the beginning of the 1960s, receipts were manuscripts and shops had two colors of ink to record data. Red days with negative sales balances written and black positive days.
Thus, the last Friday of November was designated as the first day of sale for the Christmas season, with a significant increase in turnover. So it's called Black Friday. According to another version, the term Black Friday was first used by traders in Philadelphia, USA. The aim is to describe the terrible traffic on the streets that day because of discounts and the beginning of the Christmas season.
Since 2008, Black Friday has also begun in Canada to prevent Canadian consumers from traveling to the US to shop, and recently, in 2013, fashion has grown to the UK. This also happens in Mexico, Romania, India, France, while in some countries it is only made by online stores.
Queue at the store
In 2017, on Black Friday, every record in our country is broken, with electricity and electronic chains taken twice as much as in 2016 … From an early age, businesses see the enormous interest shown by consumers, and maintain low prices on many products in the next few days, so that more consumers make purchases at favorable prices.
Source link