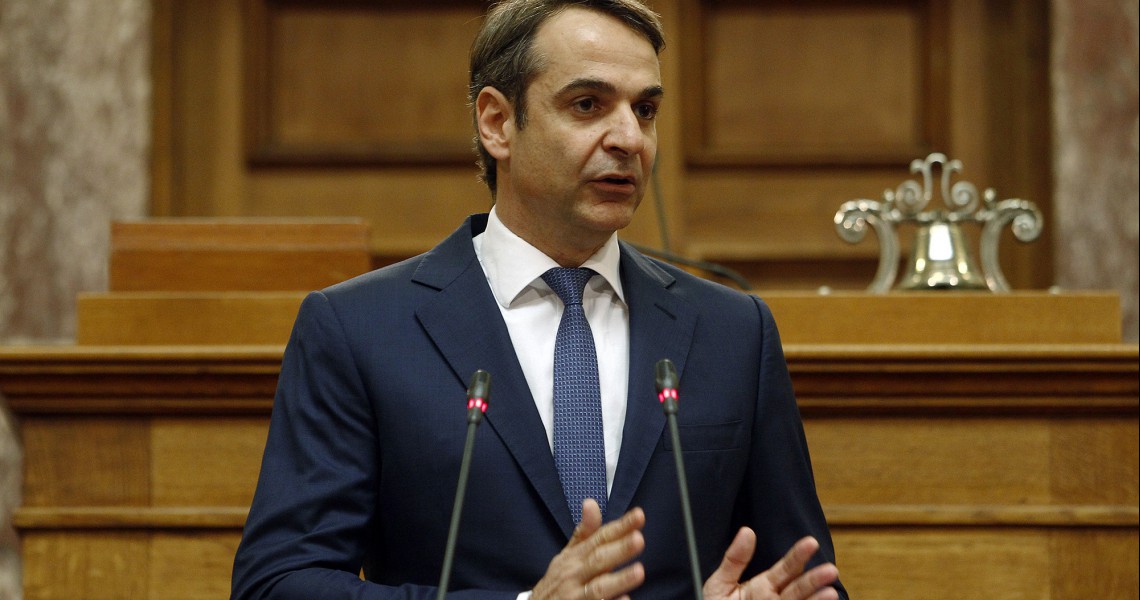 "We will not let the Constitution be criticized," said New Democracy chairman Kyriakos Mitsotakis, speaking to his party's parliamentary group, and describing Prime Minister Alexis Tsipras as "Orban of the Mediterranean".
The government is trying through a Constitutional Review to prevent key institutional changes for at least a decade, said K. Mitsotakis.
Signs of his speech
For the Prespa Agreement
The Prespa Treaty has been constantly falling apart. What is promoted in Skopje's new constitution is even worse than the Prespa Treaty. I will say it again: New Democracy will not choose the Prespa agreement, not now or after elections.
The only way to never ratify the Prespa Agreement is to hold elections before coming to the DPR.
Mr Barmen still supports the government because there are political bills. Mr Tsipras had done to pass Skopje from the Greek Parliament before the election because he expected rewards for himself and his party.
For constitutional review
In Democracy, constitutional revisions require consensus. Something that is not in the possibilities or intentions of this government, because it launched a last-minute review just to prevent institutional changes.
Government proposals, regardless of emptying verbalism, do they contain essence? A provision for which I have personally requested changes for years: articles on the responsibilities of ministers. When I made this proposal twelve years ago, Mr. Tsipra's party whispered nonchalantly.
This is a political obstacle to show that the government is expanding referendum institutions when pushing this institution in 2015. It is funny for SYRIZA to talk about permanent public energy control when negotiating the privatization of PPC.
It is regrettable that the government is seeking approval from the power of state democracy while at the same time engaging in an unprecedented pogrom against every political enemy through a lean commission of inquiry and committees.
The government in the proposal abandoned all structures that contribute to current backwardness, such as Education, Justice, Public Administration. They remain intact because in fact SYRIZA is betting to bring all political systems to their own small scale.
Greece needs a new Constitution. That's why I propose to now choose all the articles to be revised. So that in the next Chamber the conditions for a radical revision of the Constitution will be made, after the citizens are voiced by the vote in the election.
For the economy
Greece continues to grow now, not to attract investment, to overestimate citizens, to burden workers and employers with contributions. Tsipras has placed the country in a permanent memorandum.
The government plays a bonus game.
Benefits do not come, poor countries. People are witnessing unhappy ingenuity between nightmares that night, a society that succumbs to insecurity.
Our university is a mirror of a country experiencing absolute decline. The government has no intention of protecting them. "