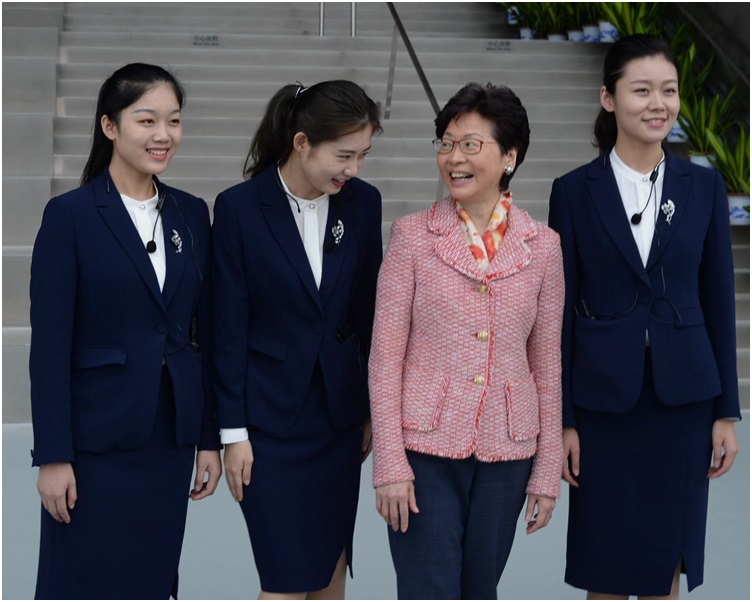 More than 160 delegates led by Chief Executive Lin Zhengyue visited Shenzhen and Beijing. After arriving in Shenzhen this morning, Lin Zhengyue said at lunch that Hong Kong and Shenzhen were good brothers and there was still great potential for cooperation.
Guan Lin Zheng Yuexi said that Hong Kong borders Shenzhen and is a good brother. Collaboration in the past 40 years is basically incomparable, and is more comprehensive than other provinces and cities. There is still great potential for Shenzhen-Hong Kong cooperation, we must work together to encourage Shenzhen-Hong Kong cooperation, especially the construction of the Greater Bay Area, to a new level. Hong Kong has good scientific research capabilities and can provide financing services, Shenzhen has an advanced manufacturing and technology industry, has a one-stop service in the innovation industry, which is better than other Bay Areas and the Center for Science and Technology Innovation. Service.
Wang Weizhong, secretary of the Shenzhen City Party Committee, said that Shenzhen's past development was inseparable from Hong Kong's encouragement and proud of Hong Kong's strong support. Shenzhen will not forget one of the important considerations for the establishment of the Shenzhen Special Economic Zone by the central government. This is a unique geographical advantage of Shenzhen adjacent to Hong Kong. It can rely on Hong Kong to open windows and create a bloody path for state reform and opening up. Still seeing at this time, Hong Kong is still a model for studying in Shenzhen, and that is still the standard of development.
The delegation will then fly to Beijing and will be accepted by national leaders on Monday and will return to Hong Kong the same afternoon.