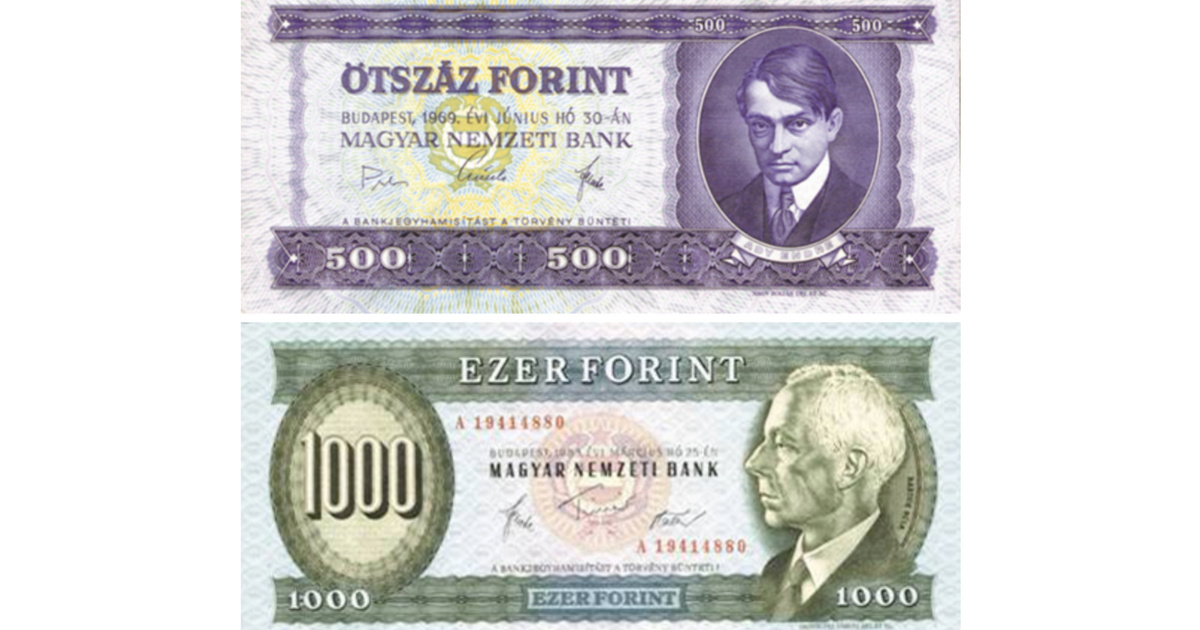 The 20-year-old brown 5,000 forints that were withdrawn from circulation on July 27, 1999, and 1,000 forints and purple 500 forints, depicted by Adi Andrews in green, depicted by Bela Bartok on September 1, 1999, are about to expire, warns the MNB.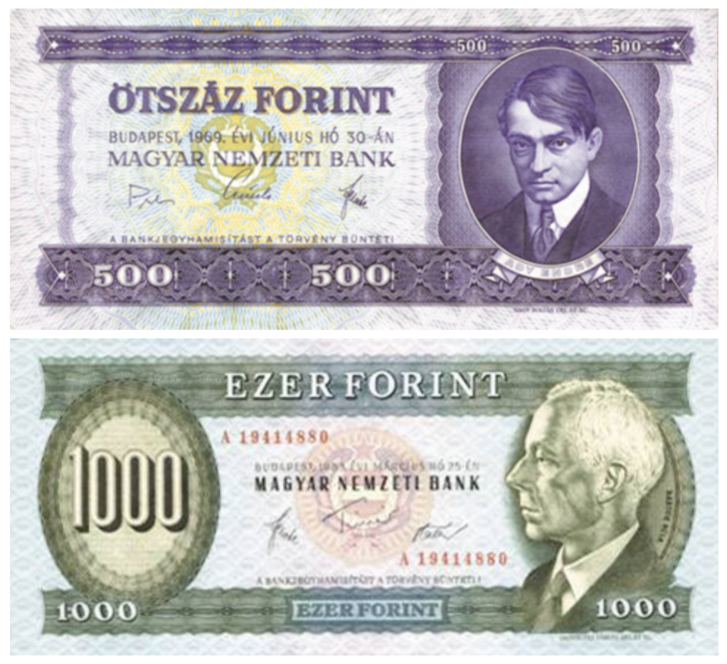 Photo: National Bank of Hungary
The last business day for conversion to MNB's retail box office is August 30, 2019.
Old purple 500 forints and old green 1000 forints can be sent to the cashier by August 30, 2019 at the latest.
Even after the conversion date, MNB will not exchange the denomination for legal tender.