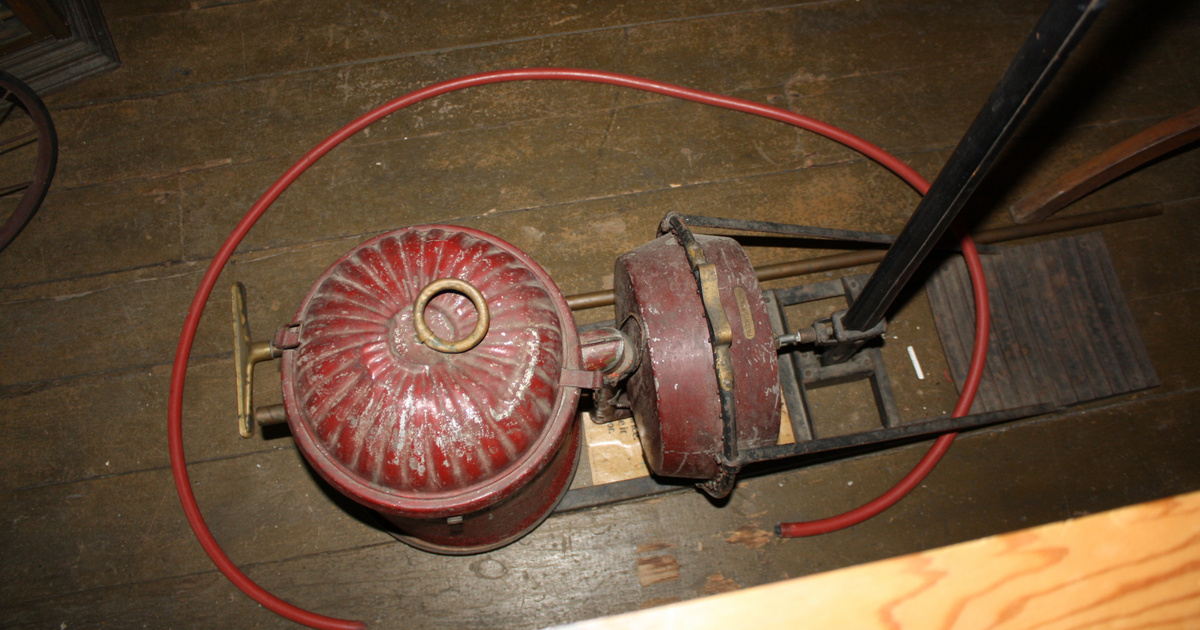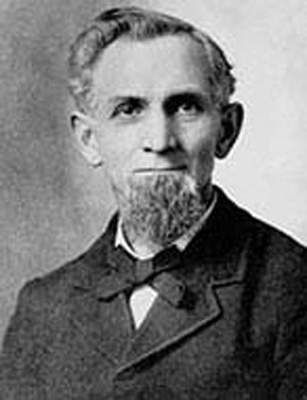 James Murray Spangler
Photo: Wikipedia
In 1907, an asthmatic employee, known as James M. Spangler in Ohio, was fed a lifetime of dust sickness by turning an electrically powered carpet vacuum cleaner – the world's first domestic vacuum cleaner. He didn't even realize he was revolutionizing the cleaning industry at the time he sold the patent to an investor named William Hoover the following year. Who immediately built a company around it and made the vacuum cleaner a worldwide success, which soon became a must-have for every household, and the company, although many try to copy it, is the undisputed market leader. has become synonymous with a common language.
With decades of success, the company continues to market new models, turning them into bestsellers with iconic slogans and advertising campaigns that have become emblematic in the marketing world. Then, in 1986, the Hoover family sold the company to American home appliances giant Whirlpool, and as if it was a curse, the profit was halved in five years. In England, Hoover's business was particularly bad as the recession was hit by sales in the early 1990s, and some rival companies such as Dyson appeared on the scene. Hoover's profits have fallen by half in five years and its market share in England has fallen below 50%, which is a tragedy for managers. The warehouses were stocked with unsold vacuum cleaners and had to apply some marketing magic that would increase sales again.
In 1991, the English travel agency JSI Travel contacted Hoover with a plan that, at first glance, makes it difficult to decide which side of the thin line separates a genius from a madman. The idea was to give them a free plane ticket to their vacuum cleaners. With this, Hoover boosts sales and further polishes its reputation, and JSI can sell many flights. All you have to do is edit the details and small print conditions so that the whole campaign sounds good, but it doesn't really cost much.
The trick worked. Free air destinations are narrowed down to Europe, with only cities and dates specified by Hoover being selectable and purchases exceeding £ 100 (which, including inflation, is now £ 210 or around £ 73,000). In 1992, Hoover sales began to grow again and the company made the fatal mistake of increasing participation in the coming period until Christmas. The new promotion added two return tickets to America, in particular New York or Florida, for purchases over £ 100, be it a vacuum cleaner, a washing machine or something else from the company. The plan was implemented by an outside risk analysis expert who sounded the alarm bell but management was whistling. There was a strong belief that only a very small percentage of customers would actually use the airline ticket and people would buy much more expensive items than the 100 lower limit.
It wasn't
The British were really crazy about the new ticket deal, with over 300,000 applying for their free plane ticket, usually with a £ 120 vacuum cleaner bill.
The company made a profit of £ 30 from such a vacuum cleaner. The two tickets cost 600.
In other words, Hoover would lose a good $ 170 million if all the customer's needs were met. They did their best not to fail: offering bonus tickets to impossible times and to airports as far away as possible from customers' homes and sending Christmas documents so that they could be sent back in time due to postal closures and tight deadlines and etc.
It was a scandalous scandal, Hoover was sued for over 8,000, the company recorded brutal losses, and its English market fell below 10%. The American parent company paid $ 72 million in customer compensation. The name Hoover, which for decades has meant quality and reliability, has become a staple, and the market has been flooded with used vacuum cleaners purchased for bargains. It became almost impossible to sell a home appliance under the Hoover brand in England. Even the British royal family withdrew from the company the Royal Warrant seal, symbolizing the sovereign's official recommendation.
The company crashed its European division in 1995 with the purchase of Italian Candy for $ 105 million. This at the exchange rate of around then. It cost £ 60 million, or about a third of the value of the plane tickets the company had to sell in action Today, along with Candy, it is owned by Chinese Haier. The American parent company was bought 11 years later by Techtronic in Hong Kong for almost exactly the same, $ 107 million.
More bits of knowledge, plus 40 pages, with topics never seen in Part 3 of the Book Series!
Order online
It wasn't enough, I want to study!

I'll send you a topic!