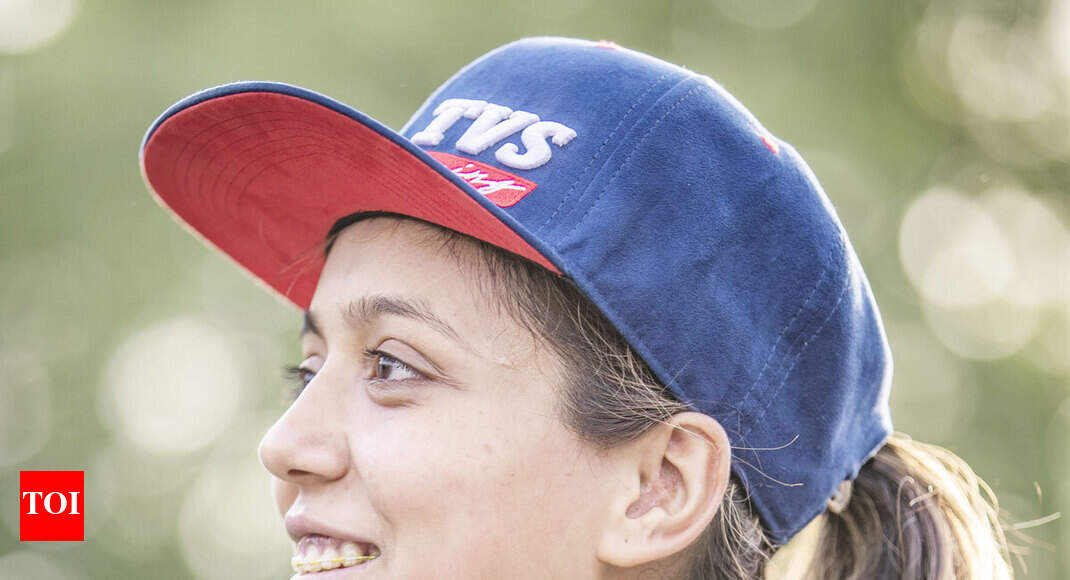 Bengaluru-based motorcycle racer Aishwarya Pisai made history by becoming the first Indian to win a world title in motorsports since winning the FIM Women's World Cup after the last round of the championship in Varpalota, Hungary, on Monday. The event was hosted by the International Motorcycle Federation, the governing body for motorcycle racing in the world.
Aishwarya, who won the first round in Dubai and was ranked third in Portugal, fifth in Spain and fourth in Hungary in the next outings, finished with 65 points, four points ahead of Portugal's Rita Vieira in the final overall standings for women.
Going into the Hungarian leg, Aishwarya (52 points) and Vieira (45 points) were the leading contenders for the title. The fourth place finish in Hungary was won by the Indians with 13 points and Vieira, who was ranked third, won 16.
TVS's Aishwarya Pissay clinches the Fim Baja World Cup 2019 women's category. She finished fourth in Hungary's Ru… https://t.co/99v5P4cr8d

– FMSCI (@fmsci) 1565585590000
Ecstatic Aishwarya told TOI: "It is overcome. After what happened last year when I crashed in Spain … to go out and win the championship, it's a great feeling. "
"Honor to put India on the global map of motor sports"


When I suffered life-threatening injuries, it was a difficult phase of my life. But I believed in myself and was determined to get back on the bike, which I did for about six months. So winning the World Cup is huge for me. It is an absolute honor to be the first athlete to bring a world championship title and put India on the map of international motor sports, "she added.
She also finished second in the men's and women's category. Aishwarya finished 46 points behind winner of the championship Tomas de Gavardo (60 points) from Chile. The goal at the age of 23 is to make the country proud of the Dakar Rally. "I hope to be able to get more sponsors on board and ultimately realize my dream of participating in and finishing the Dakar Rally, which is considered to be the toughest race in the world. In any case, I will pursue that dream, no matter what, "she said.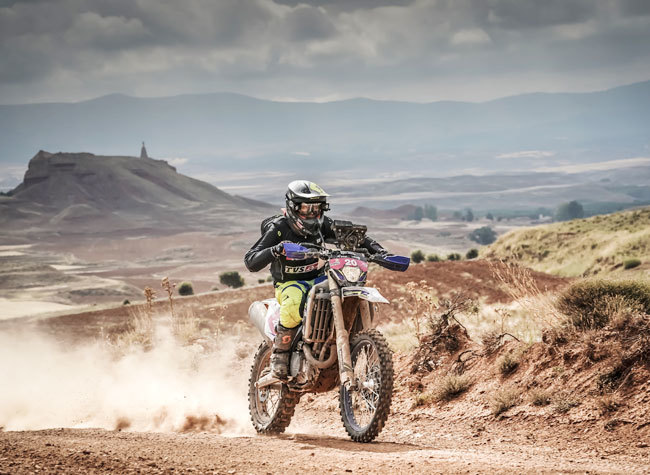 The FMSCI (Federation of Motor Sports Clubs of India), the governing body for motor sports in India, congratulated Aishwarya on its historic introduction. "Aishwarya Pissay of TVS announces the FIM Baja 2019 World Cup in the women's category. FMSCI congratulates the first ever FIM World Cup champion in India, "FMSCI tweeted.
Last year, Aishwarya became the first Indian rider to compete in the Baja Aragon tire race. This rally ended prematurely for Aishwarya as she crashed and suffered from a torn pancreas in the process. "I had two major accidents. One that I injured my bone in 2017 then had a bad fall and tore my pancreas in 2018. I underwent surgery and was in hospital for two months. There was not a single day at the hospital that I decided I would not be able to race again. This incident taught me the importance of never giving up, "she remembered.
In 2017, doctors installed a steel plate and seven screws to secure Aishwarya's collarbone. She was asked not to compete for another three to four weeks. "I only had a race for five days. Nothing would stop me. I got up and competed and won the championship, "she said.
Aishwarya, who started cycling only five years ago, is also the first Indian woman to win five national championships and rally championships. "I started traveling over the weekend with my friends and that's where my love for cycling began. Then in 2015 I started training at Apex Racing Academy in Coimbatore and realized that I had a range of skills to do professional racing and cycling. "From there, Aishwarya went from strength to strength.
"I met some women during their initial training days who were ready to accept racing as a hobby but not as a profession. I'm glad I didn't get in their way. "