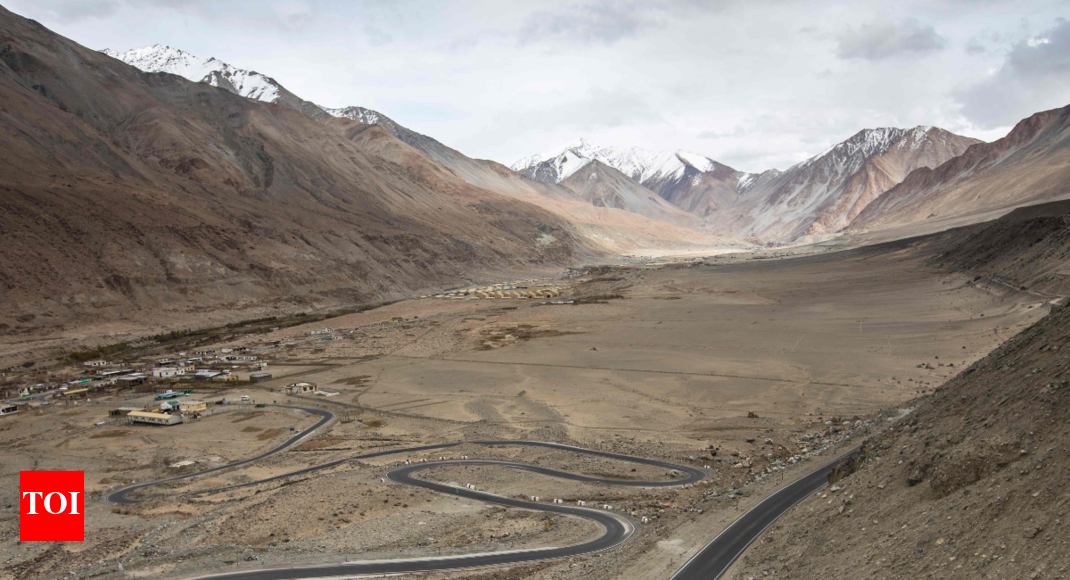 [ad_1]
NEW DELHI / PAGE: India on Tuesday effectively asked Beijing to consider its own business after the latter strongly protested the government's move to disparage Article 370 and reorganize J&K, saying it undermined China's sovereignty.
Asked about India's decision to turn Ladakh, where the two countries share a disputed border, into a separate territory of the Union, Chinese Foreign Ministry spokesman Hua Chuning accused India of continuing to undermine Beijing's "territorial sovereignty by unilaterally changing its domestic law." Expressing serious concern about the situation, Chunying asked India and Pakistan in a separate statement not to take actions that "unilaterally" change the status quo.
This prompted a quick rebuttal from the MEA, with spokesman Raveesh Kumar saying, "India does not comment on the internal affairs of other countries and similarly expects other countries to do the same."
Kumar said Jammu and Kashmir's reorganization bill passed by parliament on Tuesday proposing the formation of a new Ladakh United Territory is an internal matter affecting India's territory.
Hua had earlier said that China had always opposed the "entry into Chinese territory in the western part" of the Sino-Indian border into the administrative jurisdiction of India.
"This position is firm and consistent and has never changed. Recently, the Indian side has continued to damage China's territorial sovereignty by unilaterally changing the form of domestic law. This practice is unacceptable and will have no effect, "she said.
She called on India "to be cautious in its words and actions on the border issue, to strictly adhere to the relevant agreements reached between the two countries, and to avoid any move that further complicates the border issue".
In a written response to requests for an exchange of fire along the Line of Control and India's looting of Article 370, which gave J&K special status, Hua said China was "seriously concerned" about the current situation in Kashmir.
"Stakeholders need to exercise restraint and caution, especially to avoid actions that unilaterally alter the status quo and exacerbate tensions," she added.
"We call on both parties to resolve their respective disputes peacefully through dialogue and consultation and to protect regional peace and stability," she said.
Stating that China's stance on Kashmir is "clear and consistent", she said the issue is a legacy of India-Pakistan history, which is also a consensus of the international community.
Responding to a comment made by the Chinese spokesman, Kumar said that India and China have agreed on a fair, reasonable and mutually acceptable settlement of the border issue based on the India-China border border policy parameters and guidelines .
"In anticipation of such an agreement, both sides agreed to maintain peace and tranquility in the border areas based on the respective agreements," Kumar said.
[ad_2]
Source link