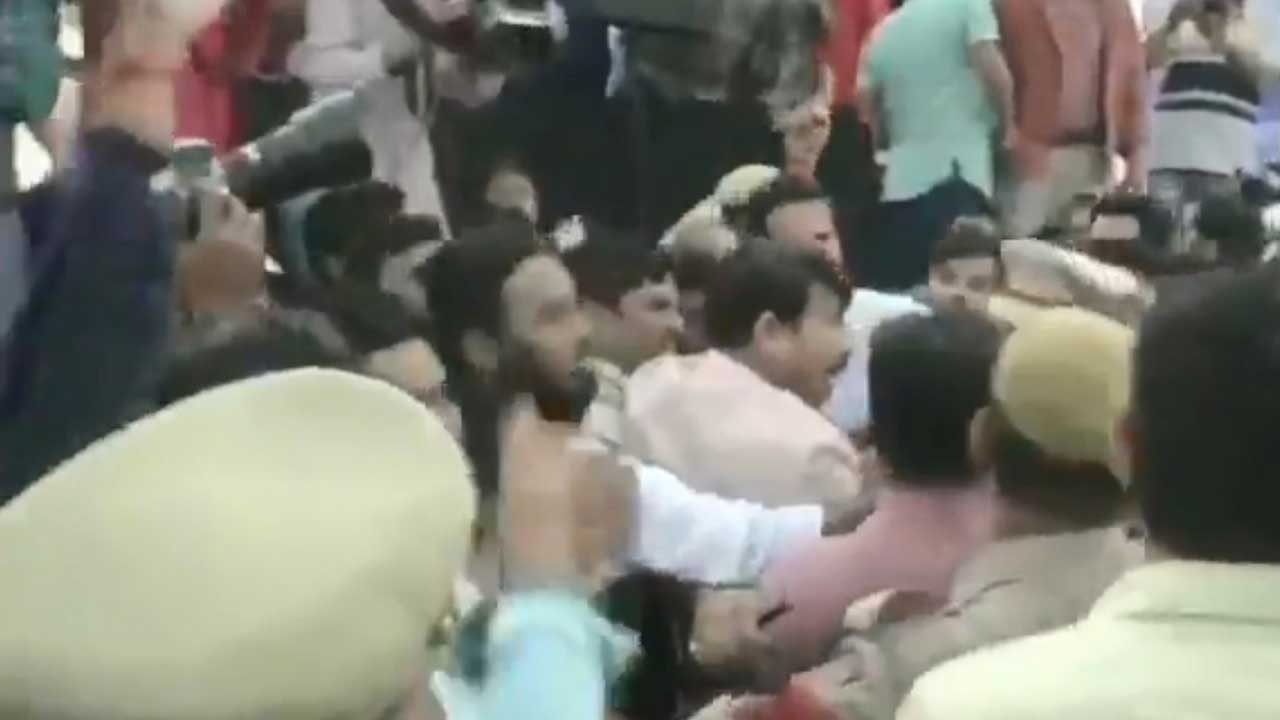 [ad_1]
New Delhi: Head of Delhi Bharatiya Janata Party (BJP) Manoj Tiwari wrote to Deputy Commissioner of Police (DCP) of North East Delhi and filed a complaint against the MLA Aammi Party (AAP) Amanatullah Khan, Delhi Chief Minister Arvind Kejriwal and unknown people.
Khan was caught on camera pushing Tiwari during the inauguration ceremony of the Signature Bridge in the national capital on November 4.
In a videotape of the incident, Tiwari could be seen standing at the edge of a high platform before a number of police officers and AAP workers when Khan, an MLA from Okhla, pushed Delhi's BJP head, almost causing him to fall.
On Sunday, Tiwari claimed that all incidents took place in front of Kejriwal, adding that he would file an FIR for the incident. He alleged that he was stopped by police and AAP supporters from attending the event.
Following the incident, Tiwari, a member of parliament from North East Delhi, said that police officers who prevented him from attending the event had been identified, threatening to "teach them all the lessons" within four days.
The bridge was inaugurated on November 4 and opened to the public the following day. It was inaugurated by the main minister.
Announced in 2004, the 575-meter bridge over the Yamuna River aims to reduce travel time and traffic jams between the north-east and north parts of the national capital and will be the first asymmetric cable-stay bridge in India.
[ad_2]
Source link