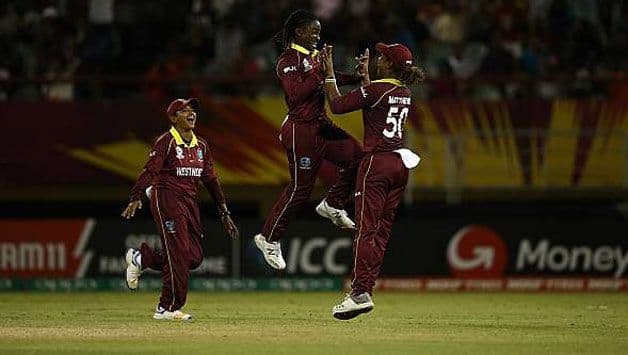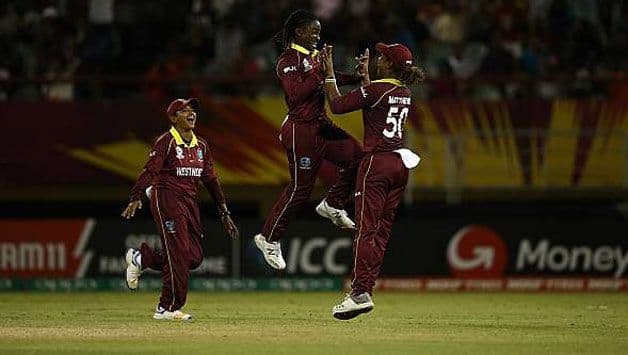 West Indies fast bowler Deandra Dottin produced the third best bowling number by a woman at the T20Is when the home team defended low and beat Bangladesh with 60 matches in the third match of the ICC Women's World T20 on Saturday. Dottin's five wickets over five rounds overthrew Bangladesh for 46, drawing the West Indies out of the hole dug by his batter, who could collect only 106 for 8 in 20 overs.
Dottin was handed the ball in the ninth top, when Bangladesh had three down for 29 with the opener Shamima Sultana and Ayasha Rahman, along with No. 3 the Jahanara Alam batter was taken care of by Shakera Selman and Stefanie Taylor. Two shipments are all that Dottin needs to act. Fargana Hoque offers Dottin who is caught and fascinated, and two balls later, the bowler quickly cleans Nigar Sultana with a foreign player.
The second one ends up no different. Ruman Ahmed and Lata Mondal left with three balls to leave Bangladesh at the age of 7 to 35. That's what he wrote. Dottin returned to clear Salma Khatun for the fifth goal – four of his five dismissals were blown away – to produce the best catch by a West Indies woman at T20. There is no Bangladesh batter that can even enter a double-digit score, and a total of 46 is the third lowest number of Bangladeshis in the women's T20I, after 30 and 44, both of them came against Pakistan.
If it wasn't for Dottin, the West Indies would not find their target easy to maintain. They are average with bats themselves. Jahanara Alam dropped them to 14 for 2 people in third, and Ruman Ahmed was evil two wickets in the middle. But the difference between Bangladesh and the West Indies is two important rounds – Taylor 44 balls 29 and 32 counter-attacks from 24 balls from Kycia Knight. From 50 to 5, Taylor and Knight added 37 runs for the sixth goal.
Taylor finally died for 29 but the West Indies were able to squeeze 28 runs in the last three overs, allowing them to cross the 100-run limit.
Short score: West Indies 106/8 in 20 overs (Kycia Knight 32, Stefanie Taylor 29; Jahanara Alam 3-23) beat Bangladesh 46 in 14.4 overs (Deandra Dottin 5-5, Shakera Selman 2-12) with 60 runs.
CricketCountry editorial team.