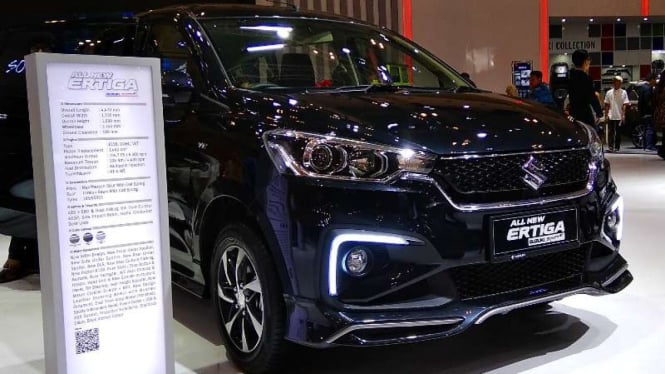 [ad_1]
VIVA – Suzuki has revived the 2019 Gaikindo Indonesia International Auto Show, which just closed last weekend. During the event, they were able to sell more than 1,000 cars.
In total, there were 1,159 vehicle orders signed by visitors during which 11 exhibition days were held. Of these, All New Ertiga dominates by 32.8 percent. Then followed by a New Carry pickup that sold as much as 29.2 percent.
Based on official information from PT Suzuki Indomobil Sales, Friday, August 2, 2019, the number of Toyota Avanza competing family cars ordered by the visitor is 406 units. In the meantime, a pickup truck that just launched some time ago sold 361 units.
"The 11 show days contributed positively to Suzuki car sales figures. "The biggest contribution remains from our two leading products, namely All New Ertiga and the King of the Pickup Truck, New Carry Pick Up," said SIS Sales Director, Four Wheel Division, Makmur.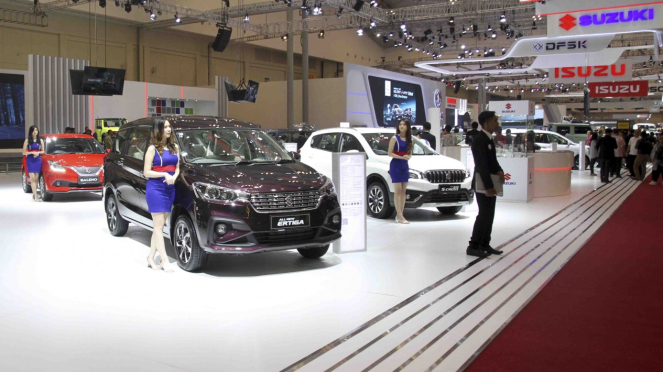 During the show, SIS also offers a variety of accessories and parts as well clothing, Total sales of support products are said to exceed the pre-set target of 114.6 percent.
In addition to Ertiga and Carry, SIS also displayed some of its other superb products. The one that caught the eye was the fourth-generation Jimny, which was officially sold at an official price starting at Rp315.5 million.
The iconic jeep does not dominate sales figures because the units imported into the country are very limited. Namely, only about 50 units per month. (Ren)
[ad_2]
Source link