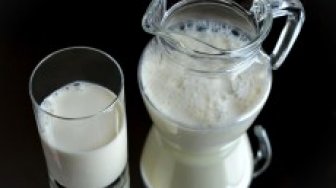 Covesia.com – Of course, we heard a lot of health information that is terrible in various social media. For example, it has recently been mentioned that drinking camel milk can fight the HIV virus, the most deadly cause of AIDS. Is this news really true?
The ability of camel's milk to fight HIV
Health Expert Sidgi Syed Anwar Abdo Hasson and Professor Ali Abdullah Hassan Al Jabri, who came from Sultan Kabus University, Muscat, Oman found a special formula that allegedly was able to fight the HIV virus. One of the ingredients of this formula is camel milk. Their findings were even presented under a US trademark (USPTO) and approved on April 8, 2019 before.
These two experts call this finding a good breakthrough for the development of the world of health. For information, they conducted research for 16 years before finding a formula that was later called that anti-HIV antibody.