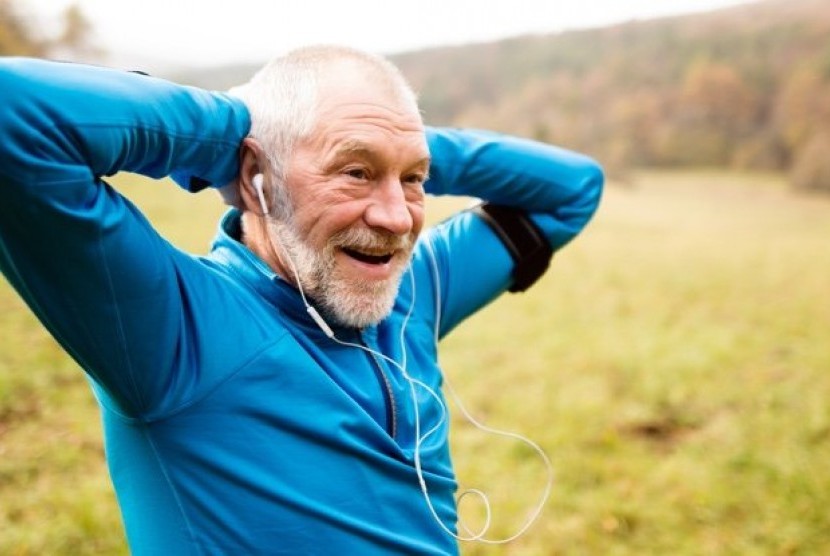 [ad_1]
Reducing red meat consumption and reading newspapers can reduce the risk of dementia
REPUBLIKA.CO.ID, JAKARTA – There are currently around 50 million people in the world who live with dementia or senile. According to the World Health Organization (WHO), the number of people with dementia will increase more than three times by 2050.
Efforts to prevent dementia should be increased so that there are more and more people aging without a cognitive decline. Recent studies conducted by the Rush Medical Center have found five key keys to reducing the risk of dementia. Through these five key keys, the risk of dementia can be reduced by 60%.
According to a survey of 2765 participants, five key keys that can reduce the risk of dementia are related to lifestyle changes. The five key are healthy eating habits, regular exercise, away from smoking habits, avoidance of alcohol consumption, and the habit of engaging in activities that stimulate cognitive abilities.
Some examples of lifestyle changes that can be made in connection with this are to keep from eating red meat and get used to walking on the market. Another example that can be done to improve cognitive skills is to spend time filling out crossword puzzles on weekends, playing chess, and reading newspapers.
"I encourage people to eat more green leafy vegetables, replace red meat with poultry and avoid as many fried foods as possible," says a researcher and lecturer at Rash University Claudian Dhana. South China Morning Post,
For some people, making these five lifestyle changes at some point may seem quite difficult. It does not matter whether this lifestyle modification is done in stages according to human abilities.
Only one of the five recommended lifestyle changes can reduce the risk of Alzheimer's disease by about 27%. Alzheimer's is a type of dementia that is quite common.
(function(d, s, id) { var js, fjs = d.getElementsByTagName(s)[0]; if (d.getElementById(id)) return; js = d.createElement(s); js.id = id; js.src = "http://connect.facebook.net/en_US/all.js#xfbml=1&appId=417808724973321&version=v2.8"; fjs.parentNode.insertBefore(js, fjs); }(document, 'script', 'facebook-jssdk')); [ad_2]
Source link