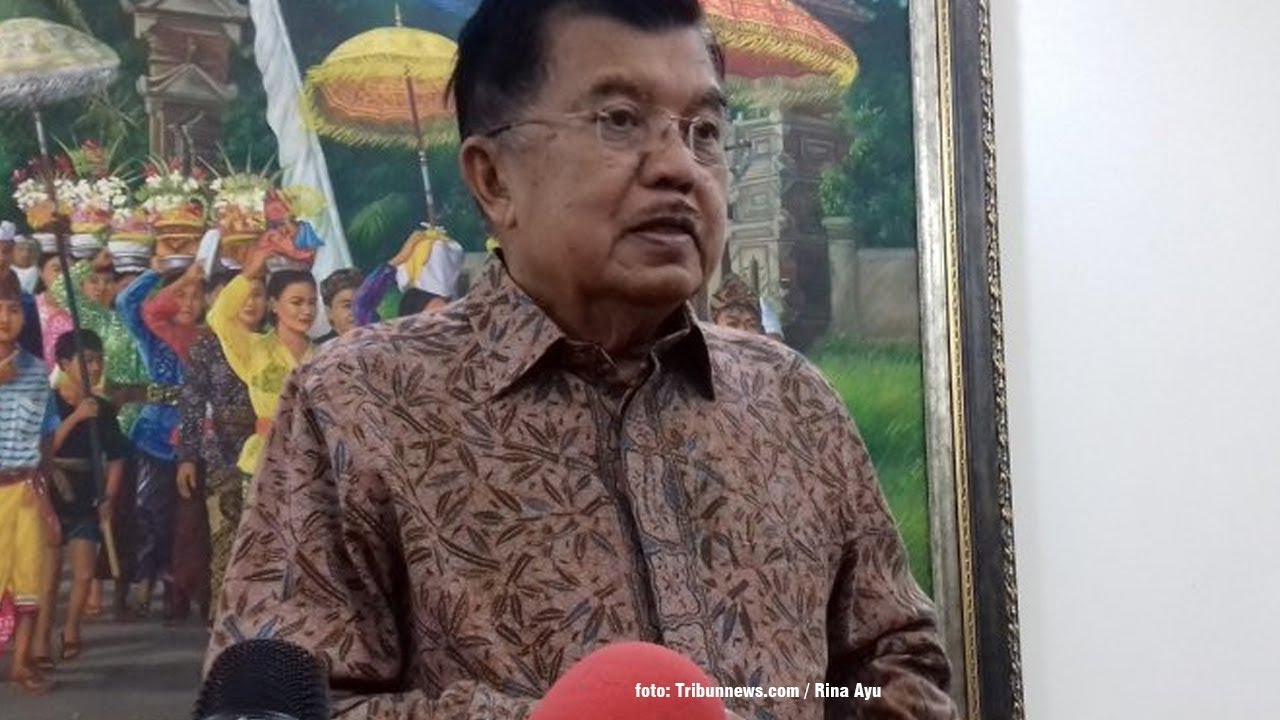 Report from Tribunnews.com Journalist, Rina Ayu
TRIBUN-VIDEO.COM – Vice President Jusuf Kalla said, the exact number of mosques in Indonesia is unknown.
As Chair of the Indonesian Mosque Council (DMI) JK mentioned, the mosque recorded only 800 thousand mosques.
"According to the records, those who know exactly this are only Allah, there is no record, the mosque Council is only now gathering all data. Always we say more than 800 thousand mosques and musala," Kalla said during a speech at the Campus Mosque Association, in the Building D, Kemenristekdikti, Senayan, Jakarta, Saturday (11/10/2018).
From the number collected, said JK, every 200 people have 1 mosque or musala, so the number of mosques is countless.
Read: Reveal the Meaning of Today's Hero, Jusuf Kalla: Educating and Promoting the Nation
"What does that mean? It means that every 200 people have 1 mosque or musala. That is an extraordinary number. Therefore the mosque is on average no more than 500 m from each other because of so many," JK said.
The reason is said Kalla, where now in offices, educational institutions, and shopping places have the requirements to build mosques.
"So all offices, all schools, all campuses, all have mosques. And even mosques have become a requirement," JK said.
The large number of mosques or musalas in Indonesia, JK said, also surprised King Salman in Saudi Arabia when he visited Indonesia some time ago.
"Oh he (King Salman) was happy and the mosque in Indonesia was 800 thousand, he was shocked. He was just a little humble. The night I thought how to defeat this king, he all had. This is the number of mosques, and he was amazed," said Vice President Kalla .(*)
This article has been aired on Tribunnews.com with the title of Vice President JK: There are 800 thousand mosques registered in Indonesia
WATCH ALSO:
Editor: Sigit Ariyanto
Reporter: Rina Ayu Panca Rini
Video Production: Teta Dian Wijayanto
Source: Tribunnews.com