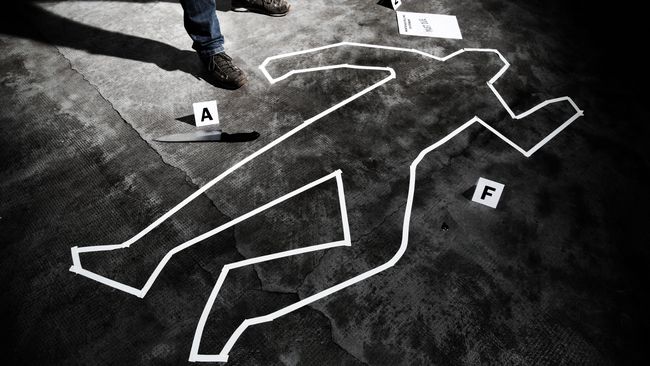 Jakarta, CNN Indonesia – One family became the victim of a murder in the Jatirahayu area, Pondok Gede, Bekasi, West Java. The Head of the Public Relations Section of the Bekasi City Metro Police, Police Commissioner Erna Ruswing confirmed the incident.
"Yes right, it's being investigated," Erna said when confirmed, Tuesday (11/13).
The incident allegedly happened early Tuesday. From the witness' statement, Erna said at around 3:30 a.m. WIB a witness saw the victim's rented gate was open. Television in the victim's house also looks lit.
The witness tried to call the victim from outside the house but there was no answer. The witness left the location and returned to his rented house.
On the morning before leaving for work at around 6:30 a.m. WIB, the witness saw the victim had not woken up. The witness was suspicious and opened the window.
"The witness saw many victims and had been lying and had blood. The witness called other witnesses to look at the window. They reported the matter to the Chairperson of the Pondok Gede RT and Police," he said
As for the victims who were recorded dead, it was Dikum Nainggolan (38), Maya Ambarita (37), Sarah Nainggolan (9), Arya Nainggolan (7).
Erna said the investigation was still ongoing and there were no indications of missing items.
"There is no (lost items). While this is still a chronology," he closed. (ctr / wis)