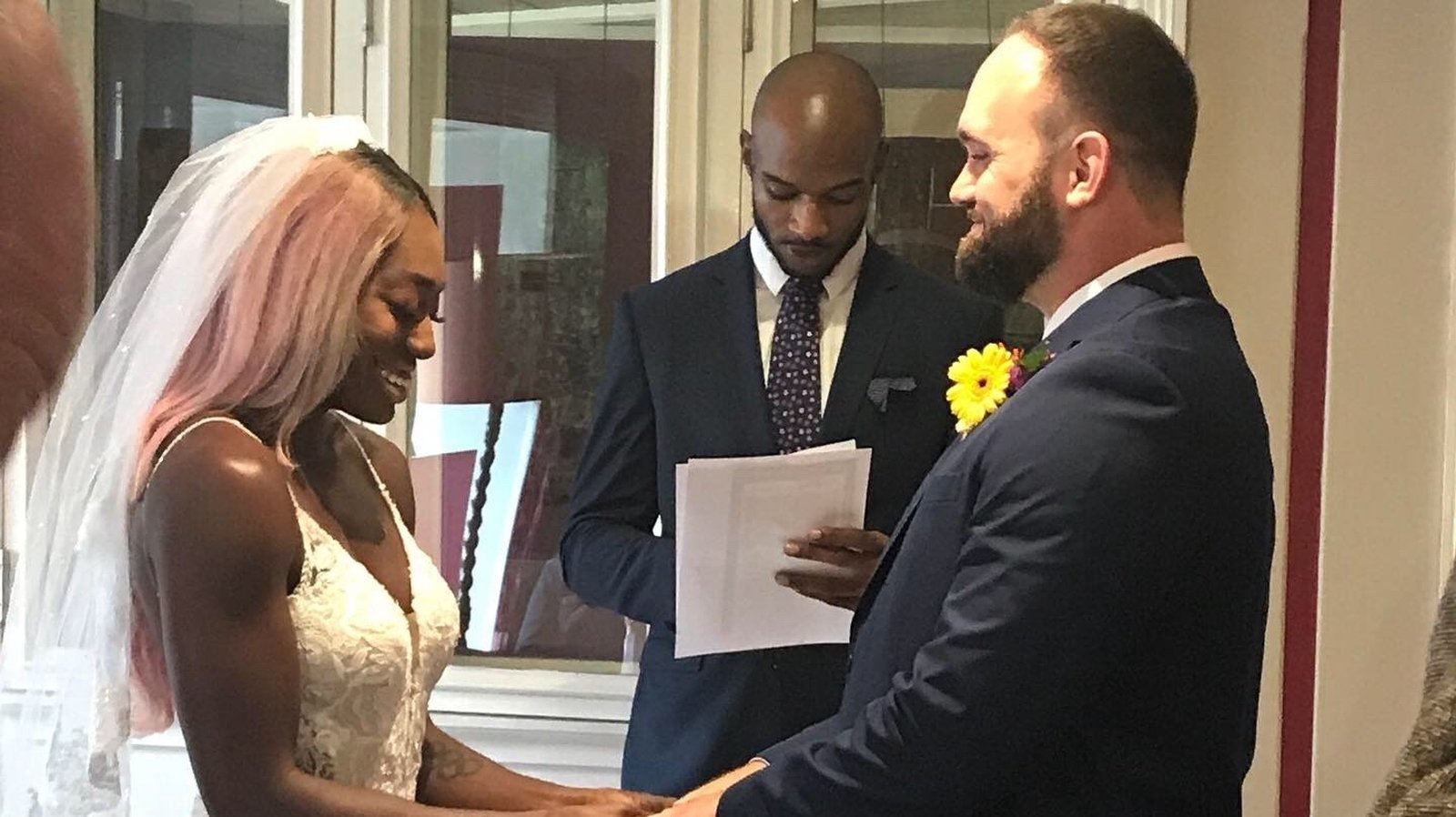 [ad_1]
The US Olympic jumper gymnastics and its high school sweetheart jumped and got married after their success at last night's Athletics Championships in Cork City.
Olympian Priscilla Frederick and high school history teacher Ken Lomis say they are on the air after tying the knot at a special ceremony in Macroom, Co Cork.
Ms Frederick said that after being invited to jump at the Cork and Dublin track and field events, the couple decided to "run away" and get married here.
They were licensed to marry in the United States before traveling to Ireland, and the ceremony was held today by their friend and fellow athlete Alex Bowen Smith – who was also in Cork to compete in the sporting event.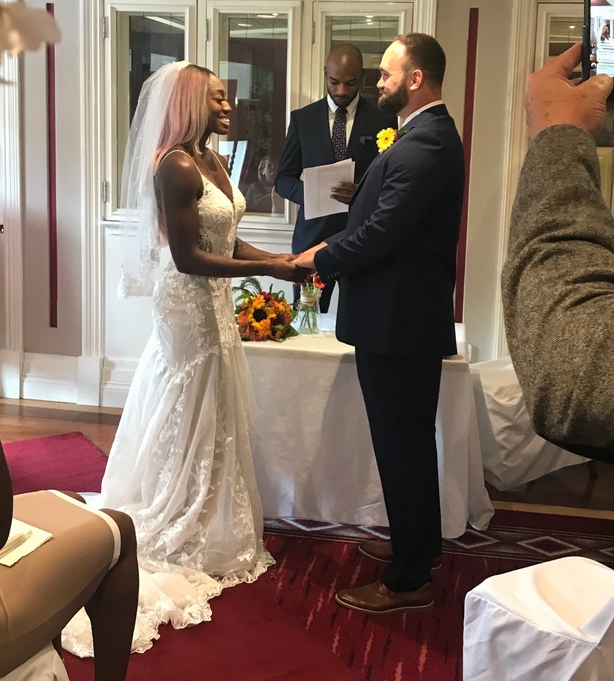 The couple, who got married last April, said they wanted to do something completely different for their big day. They plan to wait until next year's Olympic Games in Tokyo before leaving for their honeymoon.
Although they have never been to Ireland before, Mr Loomis's roots are in Ko Mayo.
His uncle, Tom, has been visiting the Macroom every two years for the last 20 years with the forest string bar for the annual St. Patrick's Day parade in town.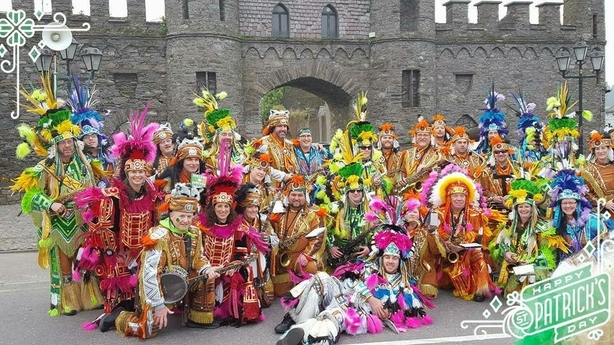 When Tom heard the couple were traveling to Ireland, he insisted that they get married in Macroom.
The newlyweds were overwhelmed by the reaction, especially by the staff at the Castle Hotel in Macroom. The ceremony was held there with Big Ken – Ken's dad – walking the bride down the aisle.
Mr Loomis's parents, Ken and Kim, as well as his aunt and uncle, Mary and Tom, surprised the couple when traveling for the wedding.
He was chosen today because August 15th is the birthday of Mrs. Frederick's mother, and Ken's grandmother also died on that date.
"I didn't know it would be such a big deal. I was like, 'we're running, it's going to be something small,'" Ms Frederick told RTÉ News.
"The whole city was beautiful and so welcoming. They were so excited about our special day that it made us really, really excited."
[ad_2]
Source link