"I do not want to deal with the surplus … I consider it an option for a visit to Japan"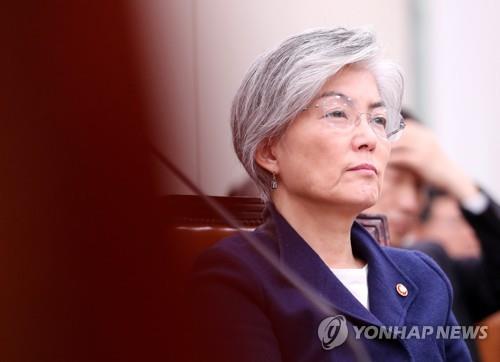 Foreign Minister Kang King-haou said on Monday that he "is considering different options" for further measures to resolve the healing and rehabilitation foundation, including the treatment of 1 billion yen in Japanese contributions.
Kang met with Jonathan Agency yesterday and asked about the direction of the diplomatic measures. "The Ministry of Foreign Affairs has to pay the balance sheet (Foundation Foundation) and 1 billion yen (Japan).
He also replied that "several options will probably be discussed" about the possibility of returning 1 billion yen to Japan and the international movement for women's rights.
In this regard, the government acknowledges that it has not actually considered the return of 1 billion yen, as Japan considers this to be a violation of the women's relief agreement between the two countries in 2015.
Kang replied, saying, "You better not do this when you do not handle the over-answer," without asking about the measures to be taken by the Japanese side after the dissolution of the Foundation.
This is a reflection of our "rocky" tone, as well as verification of the Japanese reaction.
Kang said the opportunity to visit Japan for discussions on the Korean-Japanese diplomatic conflict, such as the dissolution of the foundation and the Supreme Court's decision, is "once and for all …" We have always considered options. "
/ Jonpap News
# Conciliation Foundation
# Kanghwanghwa
Ⓒ Han Kyung dot com, printing and redistribution prohibited
Source link