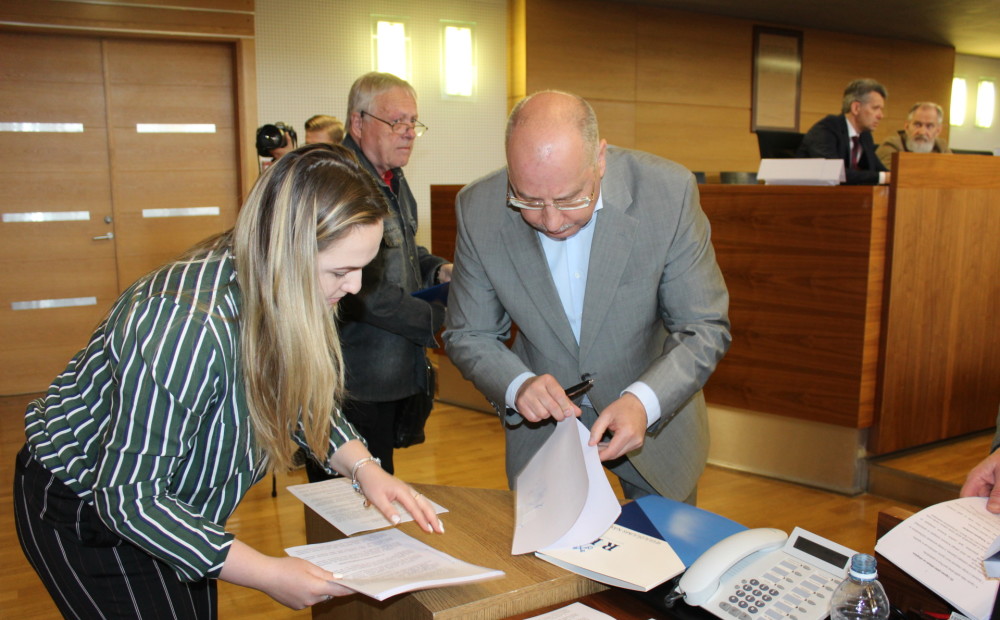 The total renovation of these buildings is planned to be EUR 926,000 of which half or EUR 463,000 will be covered by municipal co-financing.
"Our primary task is to be useful to you and do everything to improve your living conditions. I am grateful to all who are willing to work together to make the environment more beautiful and create a real sense of home, "said Alexei Rozikov, chairman of the Riga City Council co-financing committee.
Mr Roslikov also announced that a public council, including representatives of co-financed buildings, would be set up to assess the progress of the co-financing program and make suggestions for possible improvements.
"Our task is to make this program sustainable and independent of politicians' decisions. We plan to expand it in the future by providing co-financing by local authorities for the reconstruction of patios – green areas, playgrounds and parking lots, "said the chairman of the commission.
As reported, a new program was approved last year to provide municipal financial support to apartment owners' associations not only for energy audits but also to develop technical documentation for residential buildings. Co-financing of 50% can also be obtained for measures for energy efficiency and renovation of a residential building. A committee has been set up to evaluate the proposals submitted and to decide on co-financing.
The new program has already attracted the attention of owners' associations of large apartments, as residents of several hundred houses are interested in the necessary documents from last year. In 2018, the Commission supported the co-financing of 48 projects.