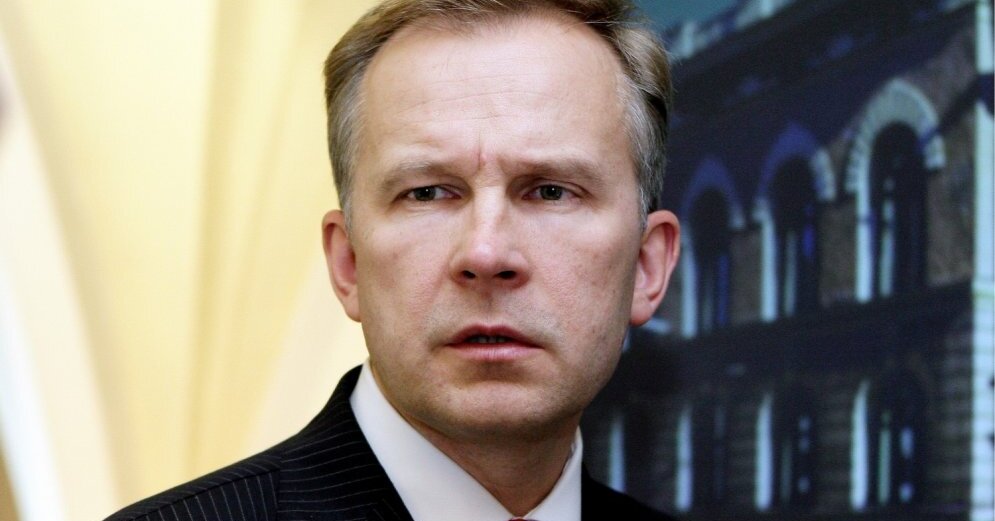 The Governor of the Latvian Bank (LB), Ilmars Rimsevics, is in possession of suspects in another criminal process against the Bureau of Prevention and Corruption (KNAB), according to information available at the LETA office.
Not disclosed openly which article from the Criminal Law was alleged to Rimšēvičs and whether this case could be related to events surrounding the ABLV Bank. In turn, Latvian Television said that Rimšēvičs was suspected in this process after two articles of Criminal Law – on bribery requests and abuse of official status.
Rimshevich's lawyer Juris Grīnvalds abstained from commenting on the case. Also, another lawyer, former Attorney General from the Special Cases Division of Aldis Pundurs, did not comment, for example, whether Rimšēvičs was accused of misinformation to US authorities about "ABLV Bank". Likewise, Ernests Bernis, the co-owner of ABLV Bank, which will be liquidated, also did not comment.
The de facto Latvian TV program reported in March this year that KNAB had launched a criminal process after submitting ABLV Bank representatives, and criminal proceedings could be directly or indirectly related to the US Treasury Department's Financial Crisis Finance Office (FinCEN), which was mentioned as possible Latvia bribery of public officials. ABLV Bank management has categorically denied bribery, but after disclosure of the report, they have appealed to several law enforcement agencies, including KNAB.
KNAB does not disclose any criminal proceedings initiated under Criminal Law. Also, this week the KNAB LETA agency did not disclose what Criminal Law articles were being investigated and whether there were suspects, but in comments posted in e-mail, the office stated that "the people involved in the trial have the right to defend themselves".
"KNAB records criminal proceedings in connection with the facts mentioned in the submission of Bank ABLV representatives. Investigations in criminal proceedings are ongoing, so that the CPCB does not provide more detailed information about certain criminal procedures and the people involved. We note that "the people involved in the trial have the right to the defense, and state that no person is guilty of an error in committing a crime in a manner determined by law," said the KNAB comment.
Rimšēvičs and businessman Maris Martinson are currently charged with other criminal proceedings, which are in the Attorney General's Office and previously investigated by KNAB. General Prosecutor Rimšēvičas's office was indicted for accepting bribes this summer, while Martinson was accused of bribing.
Visionary prosecutor Viorika Jirgena said that KNAB began the case following the surrender of two US shareholders "Trasta komercbanka" (TKB). The two shareholders in this case emerged as bribes in the case but were released from criminal liability because they voluntarily turned to law enforcement agencies with information about this event.
Jirgens said that one of the shareholders had appealed to Rimsevich in 2010 with a request to assist in matters relating to the Financial and Capital Market Commission (FCMC), in the Rimšēvičs exchange offer to pay for a recreational trip to Kamchatka. In 2012, these shareholders, along with others, will return to Rimsevich, requesting assistance with other issues related to FCMC. As a payment, Rimsevich requests 500,000 euros, which will be paid in two installments – one before and one after the FCMC decision.
The prosecutor stressed that after the 2010 agreement, Rimsevics repeatedly advised TKB shareholders, thus trying to influence the FCMC decision. Such consultations were also given after the 2012 agreement, but although Rimsevic succeeded in influencing the FCMC to make decisions that were considered favorable for TKB, at the same time they also adopted unfavorable decisions. As one form of assistance provided by Rimsevich, prosecutors mentioned assistance in preparing answers to questions raised by FCMC regarding liquidity problems and non-residents of the bank.
Jirgens also explained that Rimšēvičs failed to complete his request, because it was only the first part, or 250,000 euros, paid. According to the public prosecutor, Martinson acted as an intermediary in this crime – he received 10% of the total bribe. Prosecutors added that bribery was carried out in cash.
In turn, the National Police (VP) trial process was based on criminal proceedings against Grims Guseikikov, owner of Norvik Bank, against Rimsevics. Guselnikov openly argued that Rimsevich had been squeezing bribes from his credit institutions for years.
Guseikik submitted a letter to the Vice President last December about alleged Latvian officials' commitment to extort bribes from him. Earlier this year, the police publicly announced that criminal proceedings had begun. The criminal process has begun on money laundering and laundering. In this criminal procedure, the facts mentioned in the application of Norvik Bank's largest shareholder are examined.
VP spokesman Ilze Jurevica said that the criminal process would continue the investigation and verification of the information provided. At present, no person has the status of a suspect in criminal proceedings, but for the sake of investigation, VP is not present at this time in more general terms.
Source link