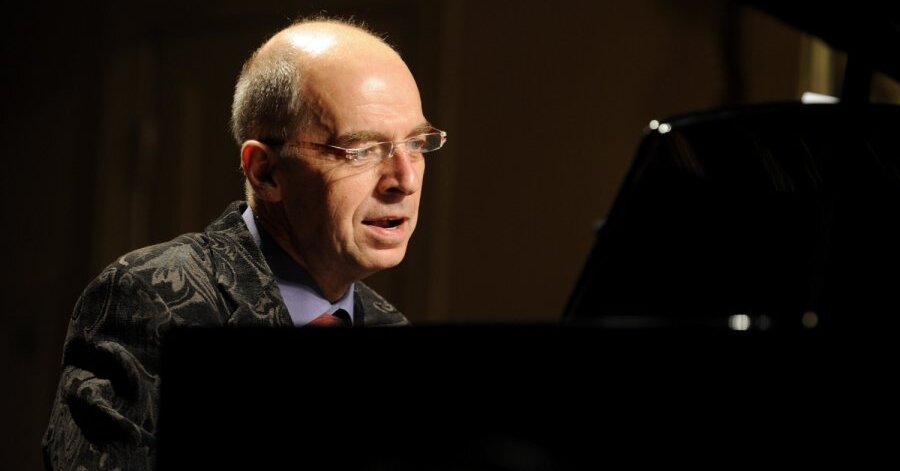 On November 18, 2018, 16:00 in Riga St. A concert party dedicated to the 100th anniversary of the proclamation of the Republic of Latvia will be held at the Church of St. Peter – where the cycle of the legendary song "Daugava" by composer Martins Braun will feature, based on the same name Rainis.
This is a special event, because "Daugava" Raina and Martins Brown have great cultural and historical values. This is closely related to the rise of the independent state of Latvia in the early 20th century and the road to the recovery of an independent state at the end of the century. When Rainis "screamed" "Daugava" against the killing of people, so Mārtiņš Brauns played this drama again, in new developments, against the loss of people's identities.
This concert will be a surprise to many, especially for those who have forgotten or ignored the fact that one of the most powerful songs of last year's song festival "Sun, Thunder, Daugava" has ended with the song cycle with Rain's words. Registered for 1988 production at the Valmiera Theater, Valentina Maculēviča's "Daugava" gained new strength in the music of Martins Brown, becoming one of the strongest ambassadors for the Third Awakening.
The cycle of the song "Daugava" was originally just an idea of ​​songs, but for composer Martin Braun, this music was always important, so he was not ready to arrange it and also he often sat in key instruments, which played an important role here.
Converting theatrical songs to choir songs – the first "Daugavas" for mixed choirs and keyboards at the same time was performed at the "Sindi Bird Garden" chamber choir, under the direction of conductor Ivars Bērziņš and directed by Uģis Brikmanis. The next metamorphosis of "Daugava" was experienced in 2016, when the composer created a new version for the "Dziedonis" choir under the direction of conductor Uldis Kokars. In turn, in the hundreds of years of Latvia's birthday, the poem "Daugava" was conducted by the Radio Latvian Choir under the direction of conductor Sigulda Kļava.
November 18, 2018 Riga St. In the church of St. Peter Latvia "Daugava" will be heard at the performance of the choir "Gaudeamus" from Riga Technical University under the direction of conductor Ivars Zinkuss. Soloist – soprano Elisa Braunberga and baritone Rihards Rudzītis. The concert will feature Arnis Roze (double bass), Ainārs Paukšēns, Anna Katrīna Paukšēna and Markuss Skraucis (cello), with key – Mārtiņš Brauns, which will not only play accompaniment, but will also hear the composer's own voice. The designer of the room is Aigars Ozoliņš.
Enter the concert from noon 15.30 with a free entry card for concert visitors at Sv. Enter St. Peter's Church before the concert. Limited space.
Source link