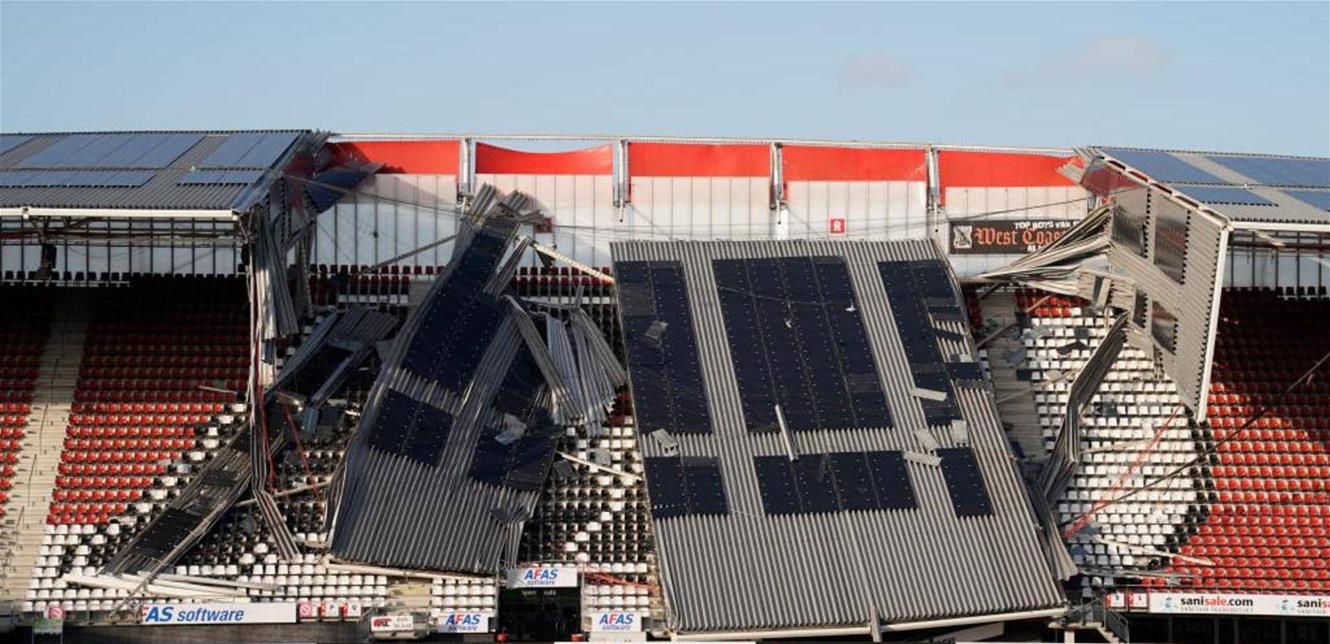 [ad_1]
High winds caused the collapse of part of the stands at Dutch football club Alkmaar, with officials claiming it was completely empty at the time of Saturday's incident.
The photos showed the demolition of some of the stadiums, which can seat about 17,000 people, and was created in the northern Dutch city 13 years ago.
"We were all surprised by what happened. We are in a lot of shock, but we are happy that no one was hurt," said club director Robert Einhorn.
"Alkmaar will be training with experts in the field. When the investigation is completed, we will be able to provide further details. It is still early," he said.
The club was scheduled to host at home on Thursday, a match against Ukrainian Mariupol in the third preliminary round of Europa League Europa League.
[ad_2]
Source link