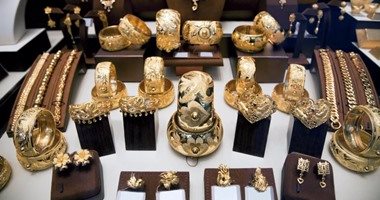 Russia has recently moved to increase the pace of gold purchases, and in October increased precious metal reserves of around 3.5 billion dollars, Russian sites reported on Tuesday.
Russia has raised its gold reserves last month from $ 77.491 billion to $ 81.055 billion, or $ 3.564 billion, according to data from the Russian Central Bank.
Since the beginning of the year, Russia has bought gold worth 4.408 billion dollars, with the value of yellow gold reserves in early January 76.674 billion dollars.
Gold reserves peaked in May at 81.146 billion dollars, according to the Russian central bank.
Russia is ranked fifth in the world with gold reserves, which in November, according to World Gold Council data, reached 2036.2 tons, Russia has developed countries such as China, Japan, Switzerland and Britain.
According to data, Russian reserves of yellow metal constituted 16.9% of the total reserves, which amounted to 459.563 billion dollars earlier this month, an increase of 6.19% compared to earlier this year.
Russia has recently moved towards buying gold and leaving investment in US Treasuries under Washington's sanctions policy against Moscow.
Source link