The incident happened with the Volvo truck in the direction of Vilnius. Perhaps due to the explosion of the front tire, the truck has become unmanageable and left to drive.
The 60-meter metal barrier was demolished before traffic and barely collided with a car that drove to Panevezys. The driver of the latter only avoids contact with the tractor's cab over the hair.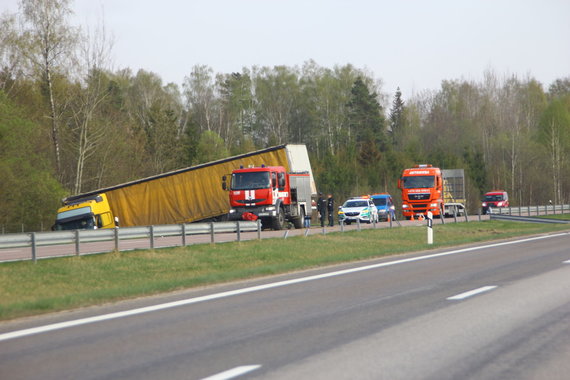 Photo by Thomas Markelevičius / 15min / Emergency place
The tractor traversed both traffic lanes and slipped into the gutter. The semi-trailer stood motionless, blocking some of the road. Special services were won at the scene, but there were no injured people in the incident.
Firefighters gathered about 20 liters of diesel fuel spilled from the fuel tank. The event also attracted environmentalists.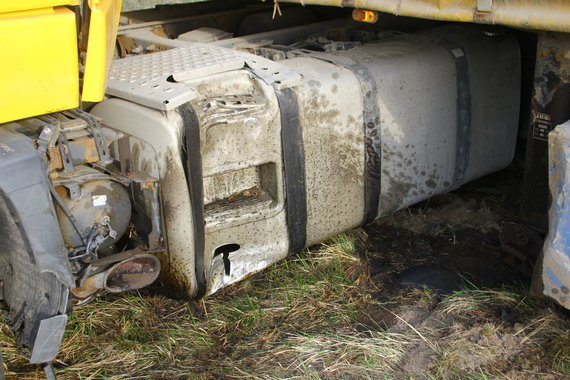 Photo by Thomas Markelevičius / 15min / Emergency place
Passengers also worked on the spot. They had to remove the remains of the barriers, clean the coating.
During the evacuation of the tug, the traffic had to be stopped on the highway in the direction of Panevezys. The police officers redirected the drivers to another route.
How many hours ago it is reported that traffic on the A2 Vilnius-Panevezys motorway is 126.7 km (Panevezys region) in Panevezys direction, but the road section is still limited.