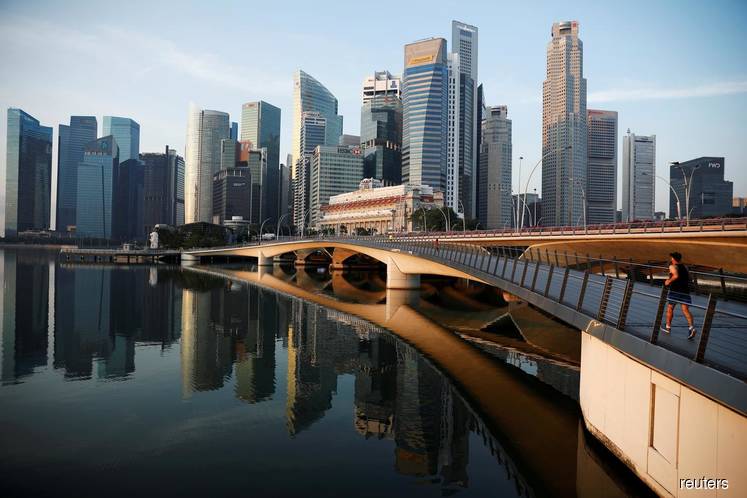 [ad_1]
KUALA LUMPUR (August 13): AmBank Group Research expects Singapore's Gross Domestic Product (GDP) growth to slow and likely to fall into a "technical recession", ie. two-quarters of negative growth.
In a note today, AmBank Group chief economist Dr Anthony Das said Singapore's GDP fell by 3.3% year over year in the second quarter of 2011, slightly less than the 3.4% decline observed in the Government ex-ante evaluation.
Das, who is also an associate professor of economics at the University of New England, Sydney, Australia, said that Singapore is often maintained as a bell for global demand because it relies heavily on foreign trade.
"Their complex integration into regional and global supply chains makes them vulnerable to slowing global growth and tariff wars.
"GDP is projected to grow at around 0.4% year-on-year against the backdrop of weaker manufacturing activities and trade weakness will put the services sector up," he said.
Das said the government had reduced its forecast range to zero to 1% from its previous estimate of 1.5% -2.5% for 2019.
"We expect Singapore's monetary authority, which uses the exchange rate as a major instrument, could also ease [interest rate] in October after leaving the policy settings unchanged in April.
"We expect the Singapore dollar to trade at around 1.37-1.39 against the US dollar," he said.
[ad_2]
Source link