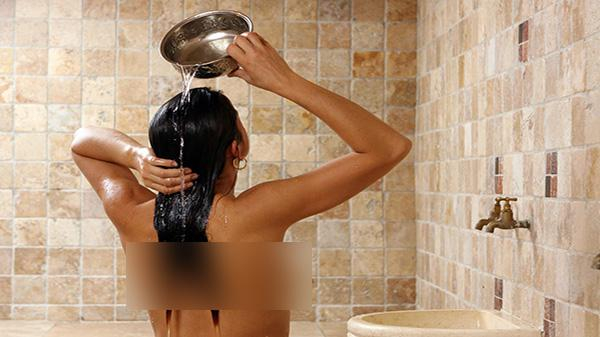 by Amyne Asmlal the 11/07/2018 at 21h43 (updated on 07/11/2018 at 21h58)
Kiosque360. Employees of the famous hammam film naked women without their knowledge. He then gave the video to other employees who had intimate relationships with him.
This has become an obsession for popular hammam customers. Once again, women were filmed in this kind of formation, this time in the La Gironde district in Casablanca, reports the daily newspaper. Al Ahdath Al Maghribia in its issue Thursday, November 8.
According to the newspaper, a Hammam staff videotaped a client without their knowledge and then handed it over to another employee from the same hammam, who was responsible for storing the cash register. The newspaper talked about dozens of videos filmed in this place.
according to Al Ahdath Al Maghribia, a client is attracted by the strange behavior of this employee who has long since turned around. After understanding what was happening, he quietly monitored his employees back and forth, before sharing his fears with other clients. One of them then called a relative in charge of alerting the police.
An El Fida district brigade was sent to the scene to arrest the employee whose telephone was confiscated. Information spreads rapidly, causing panic among other clients. Wives and mothers who regularly attend the fear of the Hammam, in fact, have been filmed and watched these videos around social networks. But for now, that's not the case.
The police decided to temporarily close the hammam in question, pending the conclusion of the investigation. That said, the newspaper continued, during interrogations by police, respondents claimed to have been filmed, several times, naked clients inside the hammam. He also claimed to give this video to other employees who seemed to have intimate relationships.
While waiting for the police to close their investigation, the newspaper said, several questions arose. Do respondents intend to post this video on social media? Does it act as part of an organized network? In this case, who is the accomplice? Or is it just an isolated fact in the intimate relationship he has with other hammam employees? Ongoing investigations will clarify all this.
By Amyne Asmlal