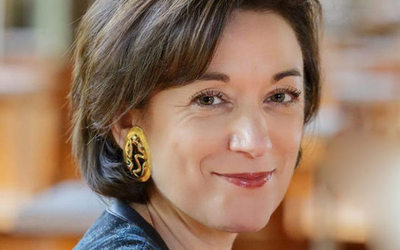 To take over from Régine Hatchondo in the direction of the general artistic creation, Culture Minister Franck Riester has chosen Sylviane Tarsot-Gillery, who will help in the first presentation of fashion brands that began. at the beginning of 2018.
Sylviane Tarsot-Gillery previously served as director of Théâtre de la Ville, president of the National Theater Center, deputy director general of the Institute français and general delegation of the Cité internationale universitaire de Paris. Since 2014, he has served as Director General of the French National Library (BnF).
"At the Ministry of Culture, he was mainly a representative of the delegation for visual arts and regional director of Haute-Normandie cultural affairs," the Culture Ministry noted.
Trained at Ena and Sciences Po Paris, the new director general of artistic creations will be brought to discuss fashion creation through the help of the brand's first presentation. A device with an envelope of 300,000 euros, of which 16 brands that exist for two to five years have been selected in the spring among a hundred applications.
Among these winners, brands have been identified in the French fashion landscape, such as labels ready to use Avoc, which have left the next two floors of Fashion Weeks on alternative projects at Aulnay-sous-Bois, or the designer. Charlotte Chesnais, whose graphic works are sold at several hundred outlets. On their side: locker rooms of Aalto, Icosae, Coralie Marabelle, Day / Birth, Kenta Matsushige, Koché, Atelier Bartavelle, Marie Marot, Mazarine, Nïuku and Proêmes of Paris, but Solovière, De Rigueur and D & # 39 accessories also has been distinguished.
Régine Hatchondo has been appointed Managing Director of Arte France.
All reproductive rights and representation are protected by law.
© 2018 FashionNetwork.com