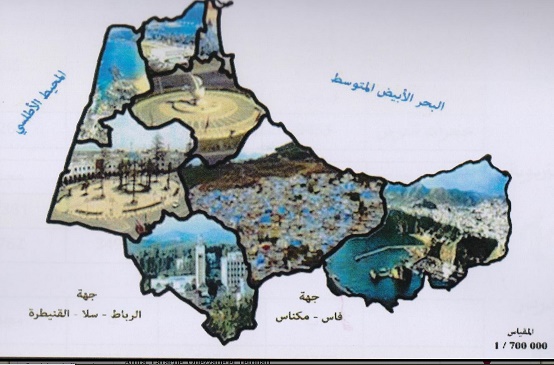 [ad_1]
The average fill rate for the ten dams in the Tangier-Tetuan-Al Hoceima area reached 57.19% on August 15, according to the Ministry of Equipment, Transport, Logistics and Water.
Water reserves reached 764.28 million cubic meters against 769.1 million cubic meters as of the same date last year, according to data compiled by the Ministry of Water.
A breakdown of these figures shows that the fill rate of Oued El Makhazine Dam, the largest dam in the region, reached 86% compared to 81.1% last year, or nearly 578.9 million m3 against 546 million m3 the same day of 2018 , reports MAP.
Reserves reached 94.5 million m3 (31.5%) on April 9 (Tangier-Asila Prefecture), up from 130.5 million m3 (43.5%) last year, the same source said, adding that the Smir Dam in Tetuan recorded a fill rate of 55.3% (21.6 million m3) against 62.8% (24.5 million) on 15 August 2018.
Water reserves in the Moulay El Hassan Ben El Mahdi Dam amount to 19.7 million m3 (68.4%) against 16.5 million (57.4%).
For the Tangier-Mediterranean reservoir in the province of Fah-Angera, reserves reached 15.7 million m3 (71.2%) against 20.5 million (92.9%) last year, while the Ibn Batuta Dam recorded 12.5 million m3 ( 42.8%, against 81.6% a year ago).
The water reserves of Abdelkerim El Khattabi reservoir in Al Hoceima province reached 6.7 million m3 (56.8% versus 21.2%) and 1.58 million at Nahla Dam in Tetuan. a fill rate of 37.5% compared to 53.5% for the same period in 2018 (2.3 million).
With regard to Joumoua Dam (Al Hoceima Province), the allocations reach 1.3 million m3 (25.7%) against 2.5 million on the same day in 2018 (49.5%) while being established at Mulay Bay Dam (Chefhausen province) by 96.7%, ie volume of 11.8 million m3.
[ad_2]
Source link