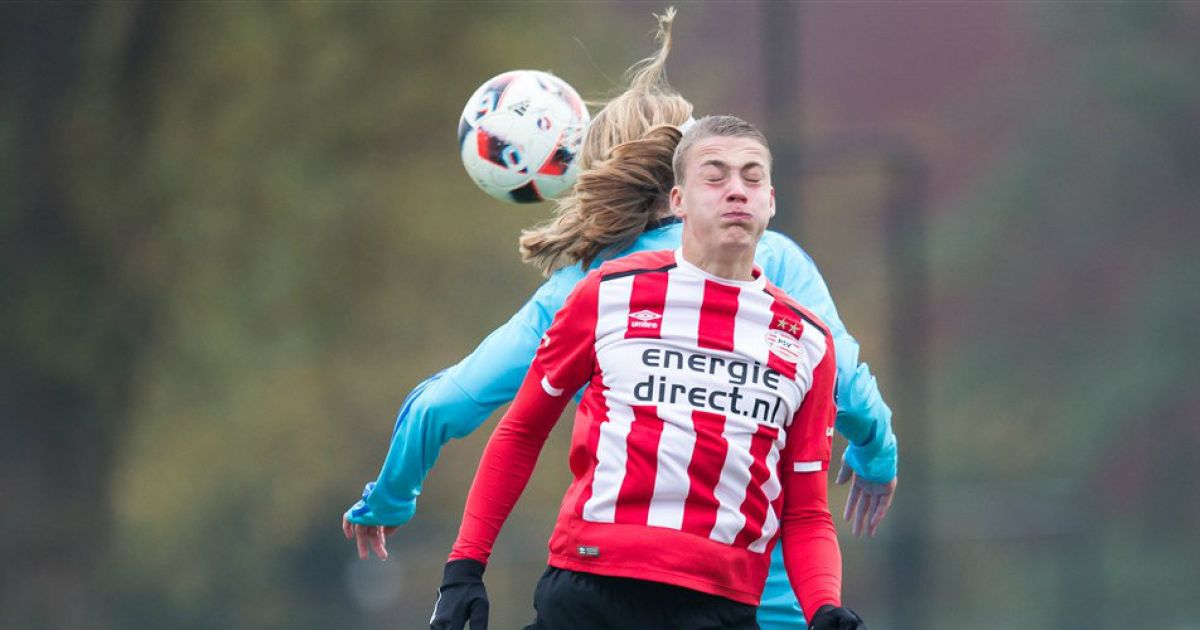 FC Utrecht strengthened with midfielder Davy van den Berg. The nineteen-year-old youth comes from PSV and joins Jong FC Utrecht.
This was reported by Domstedelingen on official channels. In Utrecht Van den Berg signs a two-year contract with an option for another year from July 1, 2019. Van den Berg has been playing at the PSV youth academy since 2008.
The midfielder trains Jong FC Utrecht by the summer, but only from July 1 in action for the team. "Davey is a midfielder midfielder," football manager Jordi Zuidam said on FC Utrecht's website. "He has good technical skills and good shape, a full midfielder who has both attacking and defensive qualities."
"I am very pleased with this new step," says the midfielder. "I am a footballer, my favorite position remains in the middle of the pitch, I can play in all positions in the middle of the pitch, have a good pass in the legs and I love to play, I have individual action, if necessary. I also like a healthy projectile. "
Van den Berg seeks to grow as quickly as possible to a fixed value in the main force. "First of all, I was rewarded for John Utrecht, where I hope to gain experience and get back to it as soon as possible."
Welcome to #fcut to the right, Dave van den Berg!

Read more about the arrival of the midfielder ps https://t.co/SLLFhalq7P pic.twitter.com/a8z8seMpu5

– FC Utrecht (@fcutrecht) 13 February 2019