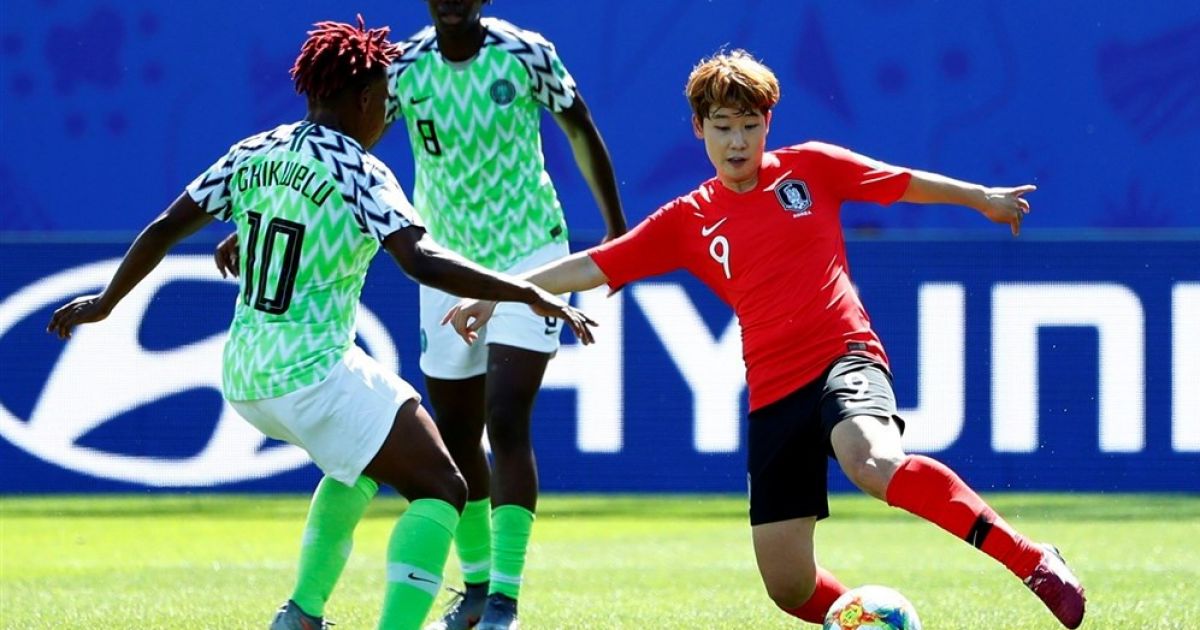 German football women can no longer miss the eighth finals of the World Cup. Our eastern neighbors won 1-0 against Spain and are now at the top of Group B with six points from two matches.
German women swim in Spain
The European conversation between German and Spanish women was won by our eastern neighbors: 1-0. In a match in which neither side had any dominance, Germany took the lead just before midnight. Sara Dabriz scored the ball in the second position after the Spanish goalkeeper Sandra Panos managed to turn the first bet.
The second half remained exciting for a long time, partly because Germany failed to make the decisive second goal and the Spanish ladies kept hope for the equalizer. However, this has not happened, so German footballers are already on top of group B with six points in two games and the eighth finals can no longer escape from Germany, partly because the four best three also pass a round.
Nigeria is thrown into the lap
In the first half in which the bar happened a little, the Nigerians won happily in about half an hour of play. Korean defender Kim Do-Ion attempted to take Nigerian striker Desire Oparanozie's pass, but for horror he saw the ball passing past his own goalkeeper over the outside of his leg: 1-0.
After the break, the Asian women were determined to do something about the lag. About sixty minutes ago, South Korea seemed to balance the score again, but Lee Gum-min's shot was off because of offside.
To make things worse, Nigeria is using one of the few opportunities it had in the second half. Asisat Oshoala, a teammate of Lieke Martens in Barcelona, ​​hit the goalie and put the ball into the net. South Korea's final offensive to get something out of it no longer had any effect, as a result Nigeria fought first in Group A alongside the host country France. Françaises still play against Norway on Wednesday night.