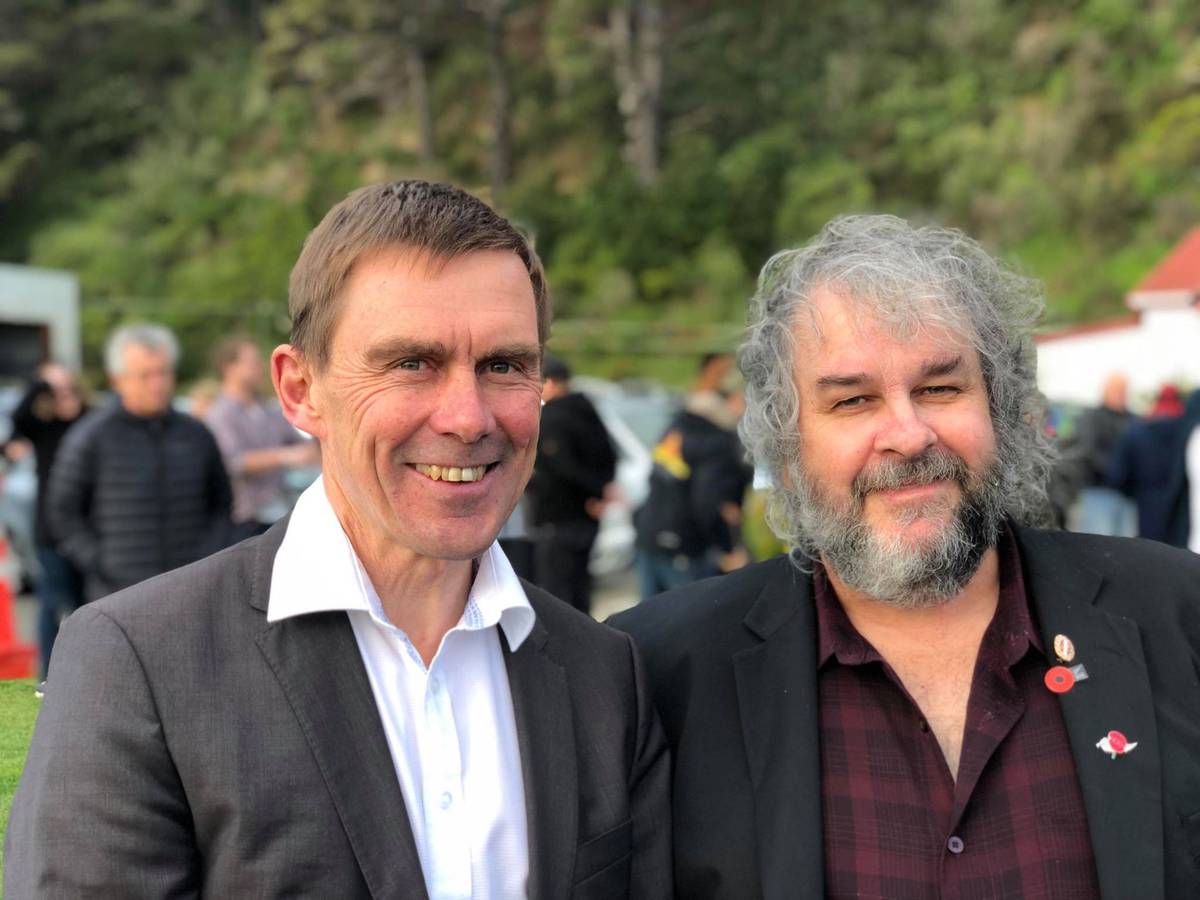 Sir Peter Jackson is throwing his money behind Wellington's last mayoral position, putting the saga of Shelley Bay firmly on the agenda for this year's local election.
Of course, the film's creator will be bank advisor Andy Foster, who confirms his candidacy for the City Hall with an announcement this afternoon. Jackson is expected to attend the announcement.
An email has been sent to Weta officials asking those who are "passionate about the Sheila Bay issue" to join Jackson in support.
Foster has always said that he would consider applying for mayoralty if he could get the support and financial support.
A Facebook event has been set up to invite members of the public to join Foster in Shelley Bay for an "important message" at 4:00 PM.
"Andy is an important voice in challenging Shelley Bay's consent and questioning the integrity of the council process," the release said.
The ongoing battle of Jackson's keyboard with the developers of Shelley Bay and the Wellington City Council has been publicly broadcast several times this year.
In March, an email provided to the Herald revealed that Jackson and his partner Dam Fran Walsh had been invited to meet with renowned entrepreneur Ian Cassels and the Port Nicholas Port Trust to talk about how they could be "included" in development.
"As you know, we are loyal Wellingtonians who care deeply about our city and want to see a prosperous one. However, at the moment, it doesn't make sense to have this meeting," Jackson says.
"Fran and I are not and will never be interested in communicating with a team that seems determined to turn Shelley Bay into something that is described as Sausalito – but which will in fact refer to Soviet-era apartment blocks dumped on the picturesque Wellington Peninsula. "
In April, he took to his Facebook page, promising to start posting emails between himself and Mayor Justin Lester.
He invited all New Zealanders, especially the Wellingtonians, to join him in the fight to save Shelley Bay.
In another sharply targeted attack on Wellington City Council, Jackson said he was deeply concerned about the council's approach to development near his home suburb of Miramar and the destroyed military site where he had previously planned and failed to build a museum on cinema and convention center.
"It is suggested that the behavior of some Wellington City Council staff may be reminiscent of the ill-fated political practices commonly found in countries such as Albania (and this is an apology to Albania)."
Lester had previously said that Jackson was entitled to his views but did not share them.
"All Wellingtonians recognize that there is a housing crisis in our country and in our city. We will do everything in our power to increase all forms of housing supply," he said.
"It is difficult to try to build more houses when someone is always ready to confront, but this situation is not sustainable for the country."
Responding to the news of Jackson's support for Foster, Lester today said he is focused on his work for the Wellingtonians, not one person.
"It's more than just a city with a problem," he said, noting that there are a number of priorities, such as housing, transportation and the opening of a central library.
"Shelley Bay is important to resolve, but it is a matter of private land ownership," he said, adding that he opposed "nambism."
But Foster said in his announcement that he was not running for one issue and that Lester should try to focus on his own campaign.
Source link