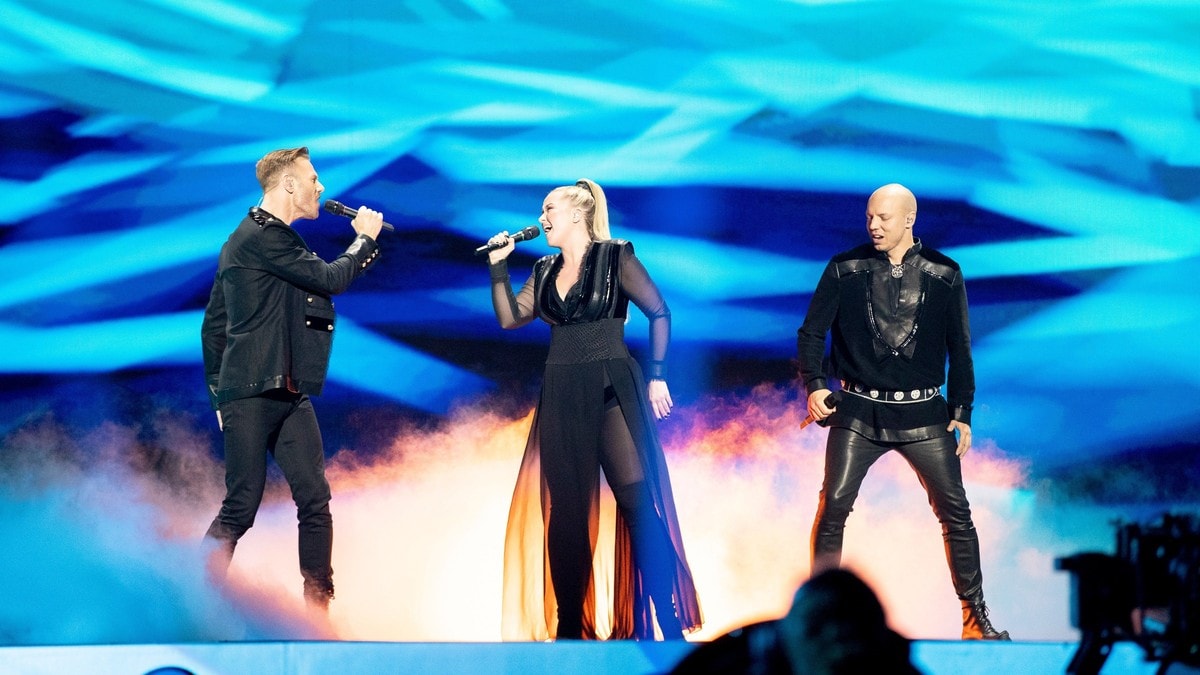 Even on the national day KEiiNO had to go through decisive marches on Friday night, which would have decided half the score on Saturday.
The other half consists of telephone voices from the public during the live broadcast.
Two times for a while, the screen blushed while KEiiNO performed "Spirit In The Sky". When the picture came back, the camera was in the picture.
Norway filed a complaint about mistakes in TV images of the case law of Norway. Here the Norwegian delegation was informed that the mistake would have no consequences for the further termination of the hearing.
Therefore, NRK chose to file a formal complaint with the EBU. The EBU also rejected the formal complaint.
– Of course, we are very disappointed with the decision, and we hope that this will not adversely affect the jury, says Stig Karlsen.

Norway has asked to sing again
NRK Entertainment editor Eric Sandberg Ingstadt saw the mistake of the Tel Aviv wardrobe and said KEiiNO deserves a new experience.
– This is a serious technical error in production. We believe that Norway deserves a new chance, as it is a process of counting the jury, Ingstad told NRK.
Before Norway was on stage Friday night, Norway ranked 10th in the list of Eurovisionworld.com odds. So far, it seems that the error does not affect the location of Norway.
MGP Club head Mortin Tomassen hopes Norway will get another chance.
– Rejecting the EBU in my opinion was a bit difficult, but they were not bad enough. But I hope to sing again. It is stupid if technical failures will destroy such an important performance, says Tomassen.
The EBU previously issued an invitation before the second semi-final, saying the jury should look at the songs and ignore the stage show. He writes Wiwibloggs.
In social media, several have shown their support for KEiiNO.
Some also pointed out that there were other technical failures during the series.
Double celebration
Earlier in the day, Norwegian officials celebrated the national day and final place in the Eurovision Song Contest. This took place at the embassy home in Israel.
"Yesterday we went to the final, so what better suited to celebrate in our national suit," says Aleksandra Rotan of NRK.

Tom Hugo Hermansen thought it was amazing to celebrate May 17th in Tel Aviv, but he admitted that the warm sun and the candy were not a good combination.
"It's clear that it's very hot with two layers of wool here in 30 degrees, but here's an incredibly good mood," says Tom Hugo.
Source link