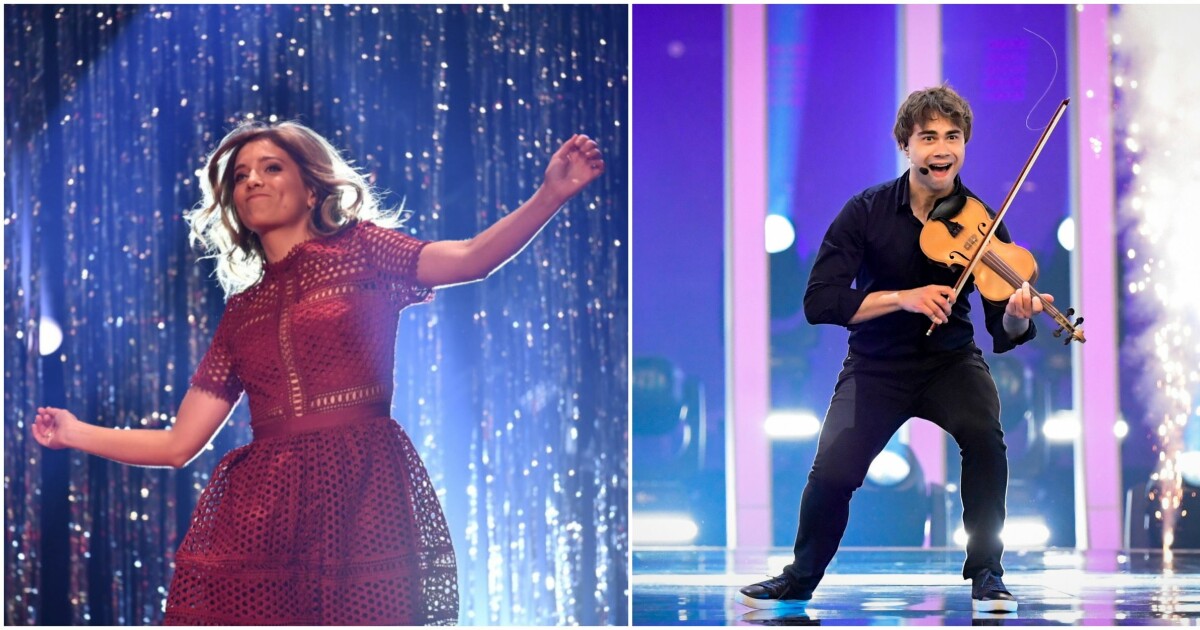 (MARIENEST): On Saturday, March 2nd, this year's Melody Grand Prix final on the stack, and on Friday it was set for a press conference with the performance of the artists who will fight to become the Eurovision this year's hope from Norway.
And among the artists, the leaders of the Kåre Magnus Bergh (40) and Heidi Ruud Ellingsen (33) called on stage, Ingrid Berg Mehus (31).
The 31-year-old, who has been working as a violinist for several years, will play with the song "Feel", a song she wrote with two of her closest friends.
"The intention and content of this song here, though different, has different opinions and origins, so I think there is a desire and opportunity to be here for each other," she said on stage during the press conference.
Maybe he is still known as Alexander Ribak's oak boyfriend (32). It's been a few years since the Norwegian population will know who Ribak is singing in the well-known song "Fairy Tale", which he came to on top during the 2009 Eurovision Song Contest in Moscow.
Ingrid Berg Mehush, who was the husband of the dreamed Ribak, sang in "Fairy tale" during his 2009 appearance. He also won the final Melody Grand Prix last year and made Eurovision a comeback with "That's How You Write A Song," which he finished in 15th place with.
I have advice from Ryak
Now, ten years after Fairytale's great success, Ingrid Berg Mehus's trip is to try the Melodi Grand Prix – also with violin.
The 31-year-old tells Dagbladet he's really looking forward to participating in the song contest and is very happy to be a part of the musical party.
In addition, Mehus reveals that she has asked former Rybak's friend for advice before participating.
"In fact, I got good advice, a lot of general advice from an experienced artist and a great artist in Norway. So I really appreciate that, says Mehus of Dagbladet.
Asked if she learned that Alexander Ribak's "Tales" was for her, she replied:
"There's a little talk about that, and then there were those who called me, and then she went.
The couple is still in touch today, and Meis says she and Ribak are good friends.
What did you feel when Ribak won, was that a victory for you?
"I felt that all the Norwegian girls had won, they all were someone's" Fairy tale, "and everyone was the inspiration of someone, Meis answered.
She became a national celebrity
Not long after, Jessheim's girl became a national celebrity after it became known that it was her popular song for her.
She and Ribak had a relationship when both violin students at the Baratt Due Music Institute, and that was an inspiration for the song "Fairytale." The relationship lasted one year before Mehsus finished the Eurovision star.
For Se and Hør, Rybak said in 2009 that he did not believe that Mehus was following MGP.
"I do not think she cares so much about it. So, honestly, she's married, and I'm an antidote … But I really hope he does not care so much. I did not make a song for the first time for her if she does, so it really means it's for everyone but her, said Ribak.
The song was therapy
When Ribak participates in "Every Time We Meet" in 2014, he revealed the tremendous success he had experienced after the Eurovision victory. An open Rybak said he wrote what would later become a super hit after a heavy break with his first friend Ingrid Berg Meus.
"The whole song was really great therapy for me for the love I had for six years after my first love," Ribak said in the program.
After the victory there followed intense months of appearances and press conferences, and the young artist was determined to appreciate every moment after the race.
"This is probably one of the greatest things you will experience in life and you just have to enjoy it," said Ribak.
Like Dagbladet Kjendis on Facebook
Source link