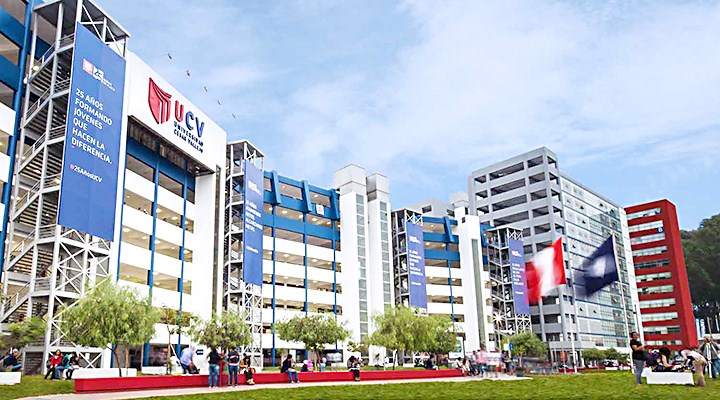 06.12.2019
The National University Leadership (Sunedu) has granted César Vallejo (UCV) institutional licensing for six years after verifying compliance with the basic quality requirements laid down in the University Act.
UCV is a private university with a corporate character that began its academic activity in 1992. At present, it has 96,790 students. Its headquarters is located in Trujillo and has nine subsidiaries in seven regions of the country, with a total of 19 authorized locations. His largest operation is in Lima with 50,177 students, while in Trujillo there are 16,858 students.
Improvements made
It was informed that the license granted was a consequence of the continuous improvement process that UCV initiated following the entry into force of the University Act as well as the adaptation and alignment with the technical requirements set by Sunedu within the model. of licensing.
The University has made several improvements, such as the honesty of the academic proposal. UCV has delivered 39 study programs (9 students, 21 masters, 2 PhD students and 7 secondary specialties). With this, he offered 118 programs up to 79. In addition, the university dropped out of a five-branch university education service.
Similarly, the availability of qualified teachers was increased. In the 2018-th semester, the percentage of full-time teachers reached 36%, compared with 26% at the start of the licensing assessment procedure. Also, the percentage of teachers with a teacher or doctor level has also increased from 50% to 68% for the first group and 16% for 22% in the case of doctoral teachers. The percentage of teachers with Bachelor's degree is reduced to 10% and all are in the process of adaptation. they are in the process of receiving a master's degree.
In terms of research, the budget allocated to this area is constantly increasing, from 2 million soles in 2013 to 13.8 million soles in 2019. Currently, the university has 10 research lines and 95 projects in it. He also relies on his teaching staff with 25 scientists registered in the Regina National Registry of Science and Technology Scientists.
In 2017, UCV created the Vice-Rector for Research, along with other measures.
Also in Huanquieu
Sunedu also granted a six-year institutional license to the UHFR in the Junín region after confirming that the study house in question complied with the CBC conditions laid down in the University Act.
During this process, the UPHFR manages to create mechanisms to encourage and stimulate research through the use of student research grounds and competitive teacher funds. Similarly, it encourages the increase of these funds each year and regulates its implementation.
At present, this university has a population of 4,000 students and 195 teachers.
Source link