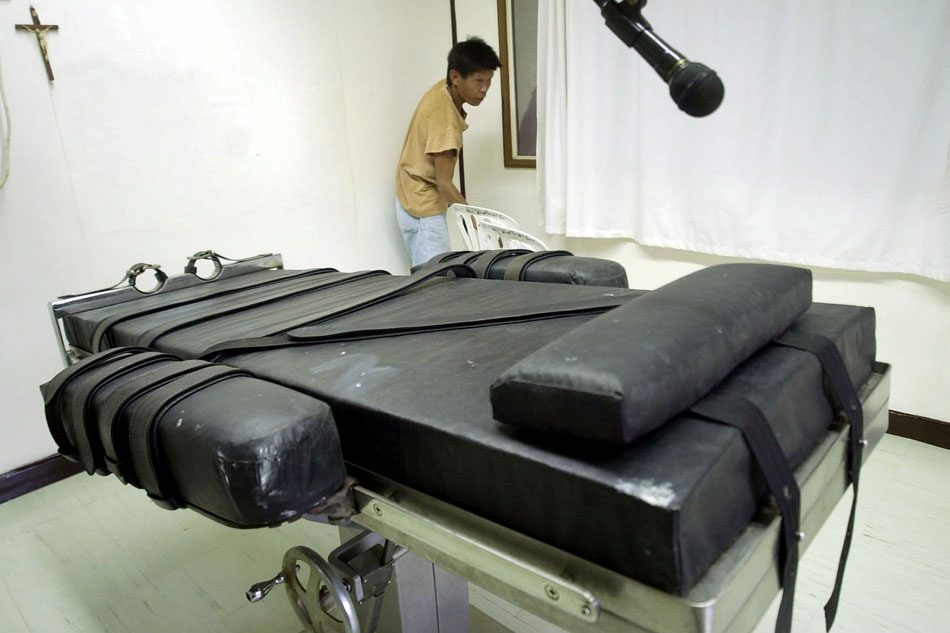 [ad_1]
MANILA – The number of votes on the measure to restore the death penalty is "almost even," Senate Majority Leader Miguel Zuburi said on Wednesday.
"The figures are now, and as a leader of the majority, I will not sit on it, I will slow down the process," Zuberi told the ANC's earlier issue.
"As a collegiate body, even if my views are against the death penalty, we have to respect the different presidents for their sponsorship of this measure in the plenary."
Candidates supported by the administration dominated the mid-term elections in May, which could pave the way for the adoption of the measure, which faced heavy criticism at the 17th Congress.
A total of 13 Senators voiced support for this measure, with four lawmakers submitting separate bills at the 18th Congress: Senators Bong Go, Manny Pachiao, Ronald Della Rosa, and Panfillo Lakon.
Others include Omaros Markos, Sherwin Gatchielan, Bong Revilas, Francis Tolentino, Lito Lapid, Pia Cayetano, Soni Angara, Coco Pimentel and Cynthia Villar.
In addition to Zuburi, those who oppose this measure are Senators Leila de Lima, Franklin Drilon, Richard Gordon, Rissa Hontiveros, Kiko Pangilinan, Grace Po, Joel Villaanueva, Vicente Tito Soto III, Nancy Binai and Ralph Rect.
Adopting the death penalty bill will lead to "a vote of conscience," Zuburi said.
"I personally believe that there should be a vote of conscience, you know I am an ally with the president and respect his views on the death penalty, but I have been in the Red Cross movement for the past 25 years." Crossroads, we value all sorts of lives, he said. .
"The death penalty is a very serious one person's conscience, and I may have to talk to the president one day and ask him if I can vote as a voice for conscience."
President Rodrigo Dutere on Monday at his State Address urged lawmakers to approve the death penalty for high-level drug trafficking and robbery.
Senate President Vicente Tito Soto said the measure could bring enough votes to be adopted.
The president hopes to reinstate the death penalty in the Philippines, where almost 80% of his population is made up of Catholics, as he leads his war on illicit drugs and is campaigning against crime.
Asked whether the Senate will look again at the war on drugs, Zuberi said it depends on Senator Richard Gordon, who heads the Blue Ribbon Committee and who will be elected chairman of the Senate Justice Committee.
[ad_2]
Source link