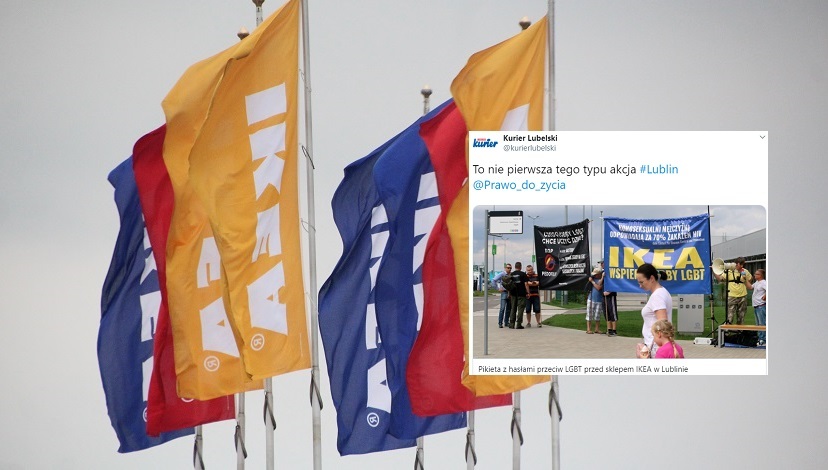 In Lublin, several Right-of-Life people protested outside the IKEA store. Protesters held banners with slogans about LGBT ideology at the entrance. The protest is in response to the dismissal of a store employee who quoted the Holy Bible in the company's internal forum. Among the entries, "IKEA supports the LGBT lobby."
We are protesting against actions on the IKEA network, which does not allow employees to comment. It should not look like this in a democratic country. Such practices are unacceptable. These types of protests are taking place throughout Poland. Lublin is just another city
– says Marek Wąsowski of Pro – Right to Life Foundation in an interview with Onet.
What do customers who go to the protest store think about?
I don't understand why they're standing here. What bothers them in this store?
– wonders Mr Martin, a resident of Lublin, who cites the portal.
Everyone has the right to live as they wish
– said Mr Paweł of Lubartow.