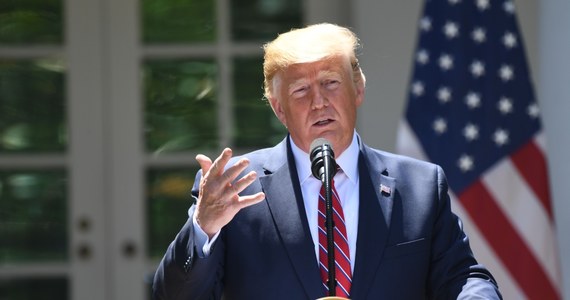 We hope that Poland will join the Visa Waiver Program very quickly, perhaps in the next 90 days; we want Poland to belong to this elite group, "said US President Donald Trump at a press conference with Polish President Andrzej Duda in Washington.
Donald Trump
/AFP
The US president was asked at a press conference when Poland joined the visa-free program.
"We are hoping very soon, we know the situation is quite complicated, not many countries belong to this elite group, we want Poland to belong to this elite group, perhaps over the next 90 days," Trump said.
Asked if he will be able to announce this decision during his September visit to Poland, the US president said it was a "good idea."
President Trump Andrzej Duda was asked to comment on this statement.
"I look optimistic because I think this is the first US administration to approach the issue in such a serious and comprehensive way," said Andrzej Duda.
He also highlighted the merits of the US Ambassador to Poland, Georges Mosbachher, on visa waiver for Poles.
"I deeply believe that, in line with current US regulations – because I want to stress that – all the necessary activities will soon be possible to abolish visas for Poles and the visa waiver program, and in any case this will be possible before the end on the first term of President Donald Trump, "Duda said.