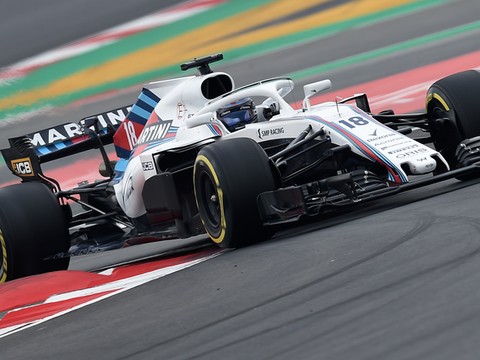 Smedley went to Williams directly from Ferrari, in 2014 following his driver Felipe Massa, whom he supported as a racing engineer. He took over the position of chief engineer who was just made for performance. During his tenure, perhaps coincidentally, Williams twice ranked third in the constructors' world championship, even though it was de facto the team's greatest strength, after changing the engine formula very well, dominant in the Mercedes F1 power system.
Watch races and all Formula 1 broadcasts at Eleven. Buy access >>
From the 2016 season – when the propulsion system's performance was the same and the remaining structure of the car was increasingly important – the team began to lose momentum, fell to 5th place in the constructor's classification, until finally, this year, landed at the bottom. Finally, the sharp decline overlaps the key role in the technical structure by Paddy Lowe, who is in the line-up. Meanwhile, aerodynamic head Dirk de Beer and chief designer Ed Wood left their positions earlier this year. It is said behind the scenes that many lesser-known but important figures also want to leave the team.
– This team will always be in my heart, but after 20 years in Formula 1 I feel that this is the right time to reflect on my problem and consider the next step. I like to spend more time with my family before deciding what to do next – said Smedley, who among F1 fans became famous among others. a famous communication with the 2009 Malaysian Grand Prix when, during the rain before starting, he calmed Massa who panicked on the radio: "Dear Felipe, keep calm" (meaning: "Felipe, the child, relax").
– He agreed to join us when our results were weak and we were grateful that he saw the potential in us at that time – said the team head. – In our composition, he greatly contributes to our development, but he is also a great character at our base in Grove. Inspiring many people, thanks to his passion and enthusiasm for Formula One. He has been in this sport for a long time, so we fully understand and respect his decision to make a decent break at work, which he will spend with his wife and children – Claire Williams added.
Source link