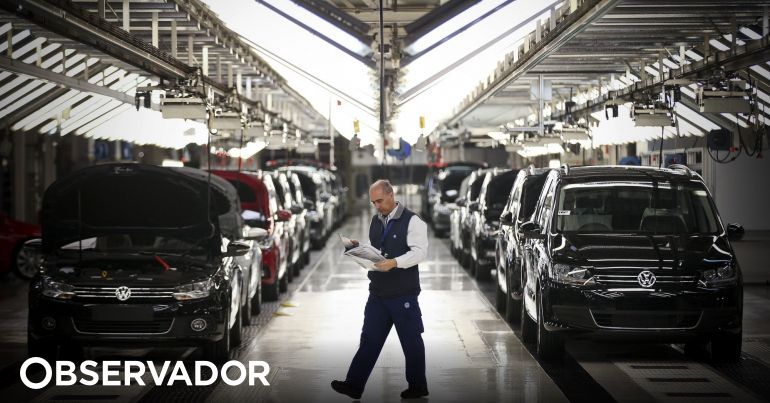 [ad_1]
Autoeuropa workers agreed to a new labor agreement Friday, which gave a wage increase of 2.9% and payment of work on Sundays to 100%, with 72.8% of votes favorable and 25.9% voting against, the Labor Commission announced.
"I am very pleased with the participation of workers in the referendum, the highest ever (82.6%), and the agreement of the agreement by 72.8% of the workers," the car factory coordinator of the car factory told Lusa Volkswagen, in Palmela, in district of Setúbal.
According to Fausto Dionísio, "this is a good deal". "We always say we will fight for a good agreement and that is what we have achieved, as recognized by the workers today," added the coordinator.
In addition to paying 100% of Sunday's work, which is one of the main demands of Autoeuropa employees, the new labor agreement contemplates a 2.9% salary increase in the next two years, with a minimum increase of 25 euros for each worker.
The work agreement approved this Friday also guarantees integration into the company of 300 workers hired at the end of July next year.
In a press release, the Lusa agent has access to, the management of Autoeuropa also welcomes the approval of the new labor agreement.
"The Volkswagen Autoeuropa employees today agreed to a work agreement for the period from 1 January 2019 to 31 December 2020," said the statement, noting that "in the universe 5 thousand and 854 employees, 72.8% conditions previously agreed between the Labor Committee and company management ".
For the management of Autoeuropa, "this agreement is an important milestone in consolidating plant growth" and recognizes "the performance of the entire team in the process of transforming Volkswagen Autoeuropa into a high-volume production unit."
[ad_2]
Source link