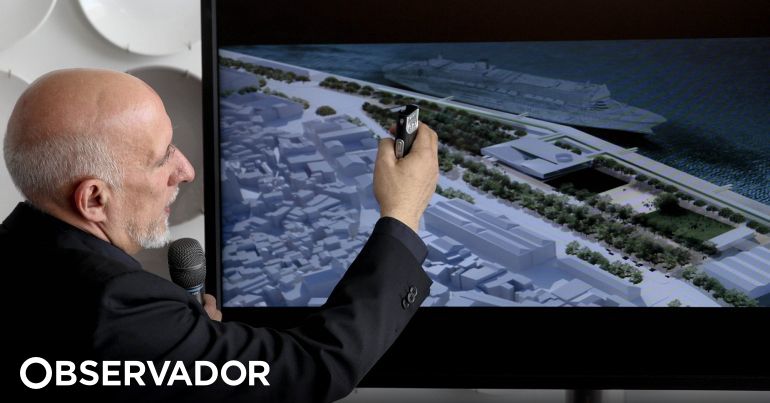 Portuguese architect João Luís Carrilho da Graça was the winner of the first edition of Italian architectural gift Leon Battista Alberti, unanimously, the organization announced Saturday.
Founded by Leon Foundation – Battista Alberti Study Center and Mantua Municipality, in collaboration with the Mantua Pole of the Faculty of Architecture, Urbanism, Engineering and Construction of the Milan Polytechnic, the prize, named after the Italian humanist architect of this century XV, aims to distinguish every year "architects internationally renowned whose work testifies to the role of contemporary architecture in promoting historical heritage, "reading the prize page on the Internet.
"In the first edition of the award, the jury, consisting of representatives from the Milan Polytechnic Architecture School, the Alberti Foundation and the city of Mantua, unanimously nominated Portuguese authorities João Luís Carrilho da Graça as the winners. Building a high-value dialogue between the old and the new , "in architecture.
The Leon Foundation highlights the fact that the Carrilho da Graça provided classes under the UNESCO Chair program launched in 2011 on the Mantova do Politécnico campus in Milan.
Born in Portalegre 65 years ago, Carrilho da Graça, Pessoa Award in 2008, he is a writer, among other projects, from Lisbon Cruise Terminal, Knowledge Pavilion – Ciência Viva, College of Social Communication, archaeological museum Praca Nova do Castelo de São Jorge and the Music School of the Polytechnic School in the capital of Portugal.
Carrilho da Graça was a professor at the Faculty of Architecture of the Technical University then from Lisbon, 1977-1992, professor at Autonomous University, 2001-2003. He graduated from the Lisbon School of Fine Arts in 1977. 2010, and the University of Évora, since 2005, where he headed the Department of Architecture.
He was nominated several times for the European Architecture Prize Mies van der Rohe (1990, 1992, 1994, 1996, 2009, 2011, 2013), distinguished by the Valmor Award by the Pavilion of Knowledge of the Ocean (1998) and the Music of Lisbon (2008).
His work included awards such as the International Association of Criticism (AICA), the Order of Merit of the Portuguese Republic (1999), the Knight of Arts and Letters of the French Republic (2010)) and the Medal of the French Architecture Academy (2012).
Carrilho da Graça will be honored at an architectural meeting, parallel to the Guadalajara Book Fair in Mexico, which runs from November 24 to December 2, with Portugal as a guest country.
He was also among the candidates for the 2019 European Mies van der Rohe award for Lisbon Cruise Terminal.
Leon Battista Alberti Prize will be presented to Carrilho da Graça next Wednesday, November 14 at Bibiena Theater in Mantua, where Portuguese architects will give a "main lecture" (lectio magistralis), presented by the Chancellor of the Milan Polytechnic Architecture School.
Source link