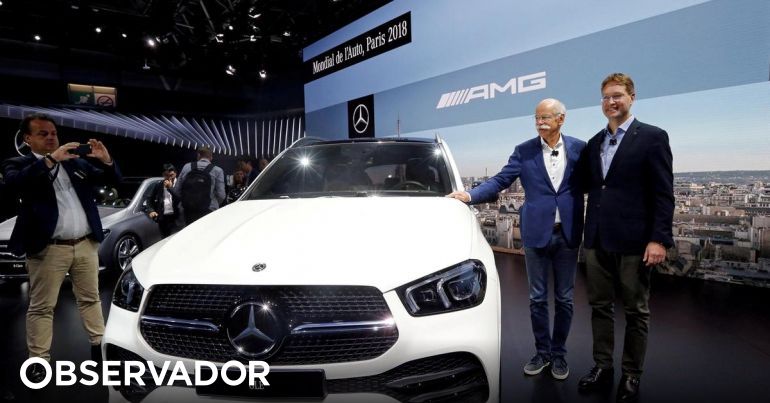 [ad_1]
The German Federal Road Transport Authority (KBA) is expected to fine Daimler, the parent of Mercedes – Smart is also part of the group, but 50% are sold to Geely Chinese – for the German group to create diesel engine management systems installed in C-Class and E-Class. Der Spiegel advances on information.
In the immediate vicinity, Mercedes should be fined € 5,000 for a vehicle manufactured with this Dieselgate-related fraudulent system, which could reach between € 800 and € 1 billion. At the same time she has to do a recall 280,000 problem vehicles.
According to the German publication, the German prosecutor informed that the process is ongoing and will not be completed before the end of the year. On the other hand, Daimler did not deny it, but declined to comment until the process was completed.
German authorities also claim that several Daimler employees are under investigation and suspected of fraud following the Daimler attack in May 2017, which should be terminated in September or October this year.
Mercedes recently recruited from GLV 220 SUVs manufactured between 2012 and 2015 and the manufacturer is also under investigation in the US, with the EPA requesting the manufacturer in 2016 for emissions from some diesel models engines. As for Diesel, in May Porsche was fined € 535 million, Audi € 800 million and VW € 1 billion.
Der Spiegel also points out that Daimler reported its results in the second quarter of 2019 in July with a net loss of € 1.6 billion, including provisions needed to adjust any Dieselgate sanctions.
Compare up to four of all cars on the market side by side.
Try it now
function loginGoogle(){ gapi.load('auth2', function () { auth2 = gapi.auth2.init({ client_id: '439313482366-dvdj8tsff9tpi5csb410roen1r9g3m5q.apps.googleusercontent.com', cookiepolicy: 'single_host_origin', }); auth2.signIn().then( function (googleUser) { onGoogleSignIn(googleUser) }, function (error) { console.error(JSON.stringify(error)); })
}); } var reautorize = false; function loginFacebook(){ var settings = {scope: ["public_profile","email","user_friends"],return_scopes: true}; if(reautorize){ settings["auth_type"] = 'rerequest'; } if(!document.getElementById("fbsdk")){ //If not loaded, load now, and return now var fbsdk = document.createElement("script") fbsdk.id ="fbsdk" fbsdk.src="https://connect.facebook.net/pt_PT/sdk.js#xfbml=1&version=v3.2&appId=1388666054753245&autoLogAppEvents=1" fbsdk.setAttribute("onload","loginFacebook()") document.body.insertAdjacentElement("beforeend",fbsdk) return; } //if the function did not returned early, it means the script is already loaded FB.login(function (response) { if (response.authResponse) {
var res = response.authResponse; var s = res.grantedScopes.split(","); if(s.indexOf("email") < 0 || s.indexOf("public_profile") < 0 ) { reautorize = true; $("form").find(".error-text.general-error").html('Para prosseguir é obrigatório partilhar o seu endereço de email. Volte a tentar'); } else { // Get and display the user profile data*/ onFacebookLogin(response.authResponse.accessToken); } }else { console.log('User cancelled login or did not fully authorize.'); } }, settings); } [ad_2]
Source link