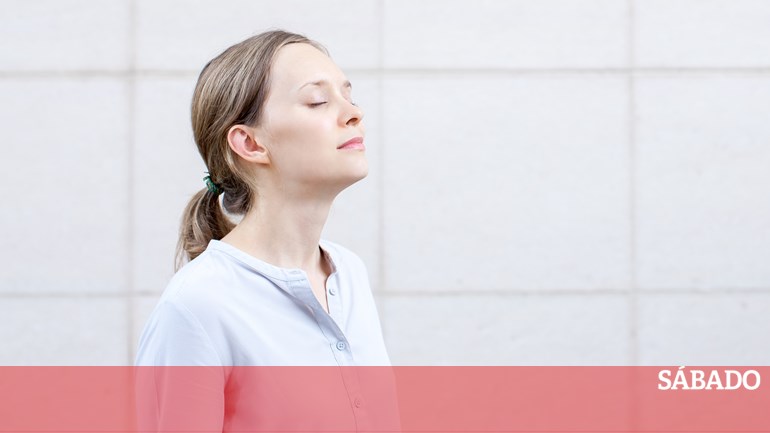 On the World Day, we talked to Dr. Paula Simao, Senior Pulmonology Assistant Local Health Unit of Matosinhos and physician João Carvalho, a pulmology assistant at Pulido Valente Hospital, for the impact of this disease on the quality of life of humans and the importance of timely diagnosis. The motto of the campaign – "Never too early, never late" – also refers to the fact that most patients are diagnosed late.
Doctors also mention that there is pioneering and innovative treatment in Portugal: Home Airway Rehabilitation. But the change in habits is still critical. This is that 10% to 15% of smokers will suffer from COPD, as well as from people exposed to tobacco smoke. COPD, affecting 14.2% of Portuguese over 40 years of age
What Are The Symptoms Of Chronic Obstructive Pulmonary Disease (COPD)? What signs should people know?
Paula Simao (P.S.): Chronic Obstructive Pulmonary Disease (COPD) is a condition that over the years represents an evolution that significantly restricts the activities of people's everyday lives, ultimately resulting in a picture of great disability. The warning symptoms are dyspnea, cough, sputum and fatigue, with the efforts that are becoming more common and present in everyday life when the disease develops.
In addition to respiratory symptoms, it is accompanied by various comorbidities such as cardiovascular disease, depression, osteoporosis and a significantly higher risk of developing lung cancer.
In more severe cases, COPD drastically reduces the quality of life by preventing normal daily activities, as the patient increasingly avoids leaving home, leading to progressive social exclusion.
COPD represents treacherous manifestations, with a gradual onset, whose symptoms are often devalued by the person himself, as often forgotten by the clinicians until the first "attack" (exacerbation). Therefore, attention and awareness is advised on all the minor signs that occur during the infection process.
What is the disease? What people are most affected by this disease?
(P.S.): COPD is a common, preventable and treatable disease characterized by persistent respiratory symptoms and airflow limitations due to airways anomalies and / or alveolar abnormalities typically caused by significant exposure to harmful gases or particles.
The characteristic limitation of chronic flow characteristic of COPD is related to the combination of small pathology of the respiratory tract and parenchymal destruction (emphysema), the relative contribution varies from person to person.
People most affected by the disease usually accept risk behaviors such as age and male gender predominate; they appear more late in life (after 40 years) and in men.
What are the worst risky behaviors?
Joao Carvalho (JK): The worst risk behaviors are related to exposure to harmful substances such as tobacco, environmental stimuli such as burning biomass or environmental pollution. Patients who, even after diagnosis of COPD, maintain exposure to harmful agents such as tobacco will experience a much faster reduction in respiratory function and disease respectively. The main measure you need to take is the exposure of these agents.
Is smoking the underlying cause?
(JC): Smoking is undoubtedly the main risk factor for the development of this disease, as it is known that 10% to 15% of smokers suffer from COPD, as well as people exposed to tobacco smoke (passive smoking)
Tobacco consumption in Portugal, however, is decreasing due to the greater public awareness of the harmful effects of smoking. For this change in behavior, more active interference through ad campaigns is important to warn of the risks of smoking. It is essential that you continue to gamble on this type of campaign to keep this change in the behavior of the Portuguese population in terms of smoking.
What is the number of patients in Portugal?
(P.S.): In addition to cardiovascular diseases, chronic respiratory diseases, namely chronic obstructive pulmonary disease (COPD), will be the main cause of disability over the coming decades. In recent years, there has been an increase in chronic respiratory diseases in Portugal, which is responsible for the great impact on patients' lives and the high cost of health care.
They affect about 40% of the Portuguese population, the most common being COPD, which affects 14.2% of Portuguese over 40 years of age. According to the National Program on Respiratory Diseases, the number of active users enrolled in primary care diagnosed with COPD is over 130,000 in 2016. However, the actual number of COPD patients is expected to be 5 times higher than the COPD, due of non-diagnosis of the disease.
Therefore, it is believed that although it is predominant, COPD continues to be under-diagnosed. Traditionally followed by the hospital pulmologist, since most patients were diagnosed later in very advanced stages of the disease, joint efforts between primary and hospital care for an earlier diagnosis have been developed for several years. To do this, it is necessary to provide primary care with general access to spirometry (diagnosis) and to provide people with easy access to smoking cessation and counseling for respiratory rehabilitation provided for in the guardianship order (Order 6300 / 2016),
Why is this subdiagnostic pathology?
(P.S.): The main reason this is a subdiagnostic pathology is that progression is slow and devalued, and the presence of symptoms is due to age characteristics. In order to prevent a more rapid progression of COPD with subsequent effects on the individual and social life of the individual, it is extremely important for the patient and the doctor to be vigilant about these symptoms, especially among smokers so that the diagnosis can be made in the expected .
Diagnosis is performed by a review that assesses respiratory function, spirometry. This is a simple, painless and inexpensive review that allows you to understand the severity of the disease in which the disease immediately leads to the treatment of the disease. Identification of individuals at the earliest stage of the disease is of paramount importance, allowing early and cheaper therapeutic interventions to improve patients, prevent disease progression, save lives for many years, and many millions of euros.
What is the degree of success of the treatments?
(J.C.): There is already a huge availability of inhaled drugs for the treatment of COPD with an excellent efficacy and safety profile. The choice of inhalers and the proper implementation of their inhalation technique are essential for the purposes of good adhesion and efficacy of therapy. To achieve this goal, it is extremely important that healthcare professionals dealing with these patients spend a lot of time teaching their inhalation technology.
COPD "exacerbations" have a significant role in disease progression and are even compared with acute myocardial infarction in cardiovascular disease. Its impact on COPD morbidity and mortality is immense, so reducing these "attacks" is the primary goal of COPD treatment. The degree of success of treatment depends on certain variables such as correct and proper use of inhalers, adherence to smoking cessation, healthy lifestyle, and vaccination. In addition, all patients (with indication) should be offered treatment options in a structured program for respiratory rehabilitation. People who adhere to the above-mentioned premises will certainly have a higher rate of success in treatment and therefore a much smaller number of COPD "attacks".
What is the biggest challenge in recovering these patients?
(P.S.): Awareness and health education aimed at behavioral changes are presented as the greatest challenges in the recovery of COPD patients and respiratory rehabilitation plays a central role.
Respiratory rehabilitation is an integrated intervention based on complete patient assessment, including but not limited to exercise, education, and behavioral components designed to improve the physical and psychological state of the patient with chronic respiratory disease. an objective to promote long-term adherence to health improvement behavior. The educational component aims to promote physical exercise, proper nutrition, smoking cessation in smokers and vaccination to prevent respiratory infections of viruses and bacteria. Re-adaptation to stress is a key intervention for all patients who have shortness of breath and reduced tolerance to their day-to-day work.
In more advanced stages of the disease, patients with chronic respiratory failure can benefit from long-term oxygen therapy and / or non-invasive ventilation, increase their physical capacity, help them breathe better and therefore improve their quality of life by it is considered that rehabilitation of the airways also has a significant role.
They say that only 1% have access to rehabilitation programs. Why?
(J.C.): Respiratory rehabilitation can be performed in a hospital or community context, in health centers, rehabilitation clinics, or in a patient's home. In Portugal, the hospital context is definitely best served, but only in the main hospital centers of the country. This reality means that only 1% of patients with COPD have access to these rehabilitation programs because hospitals are unable to include all COPD patients or because many patients live far away or have difficulty accessing Respiratory Rehabilitation.
What can I do to confront this reality?
It is necessary to apply a greater number of programs for rehabilitation of the respiratory tract, in the community, in specialized centers or in the home, for easier access, which will lead to the integration of a larger number of patients.
To remedy this deficiency, a new program of respiratory rehabilitation was implemented a year and a half ago; this is the first rehabilitation program for children in Portugal. Inspired by Life well with COPD (COPD Foods) Praxer (homecare company for respiratory care) creates Rehabilitation COPD, which takes care of people with COPD in their home environment and their usual lives.
How does this rehabilitation program work and what is your success?
(JC): Rehabilitation of COPD involves taking respiration rehabilitation in the patient's home with the clear advantage of not having to go to the hospital, perform the different exercises in the environment in which you live, and learn to manage the limitations caused from the disease in their daily environment.
This is an alternative to existing solutions, with the right to a highly specialized team at home, personalized intervention, a 24-hour phone line, flexible graphics, close family members, and adaptation to housing.
The interdisciplinary team consists of a pulmologist, rehabilitation physicians, physiotherapists, psychologists, nutritionists, and pharmacists whose roles are well defined for the recovery of COPD. This is a program of safety, efficiency and demonstrated quality that operates across continental national territory.
The results of the program are very promising, with all patients in the program showing a marked improvement in physical capacity, better knowledge of the disease and their health, promoting self-management of the pathology and solving the difficulties caused by the disease. These achievements have led to an increase in quality of life, reducing exacerbations and reducing health dependency.
What is the importance of this world day?
(P.S.): GOLD (Global Initiative for Chronic Obstructive Pulmonary Disease) has determined since 2002 that the third Wednesday of November is dedicated to Chronic Obstructive Pulmonary Disease with public and educational activities this year It's never too early, it's never too late It's never too early, it's never too late.
Highlighting this day is important as it focuses on a disease that is expected to be the third leading cause of death worldwide over the next two years. Continuing the focus on strategies to prevent risk factors and promote a healthy lifestyle is essential if the incidence and spread of COPD in the future is reduced. But it is also important to continue to focus on early diagnosis strategies (therefore access to spirometry is fundamental) as well as strategies for access to existing treatments, including respiratory rehabilitation.