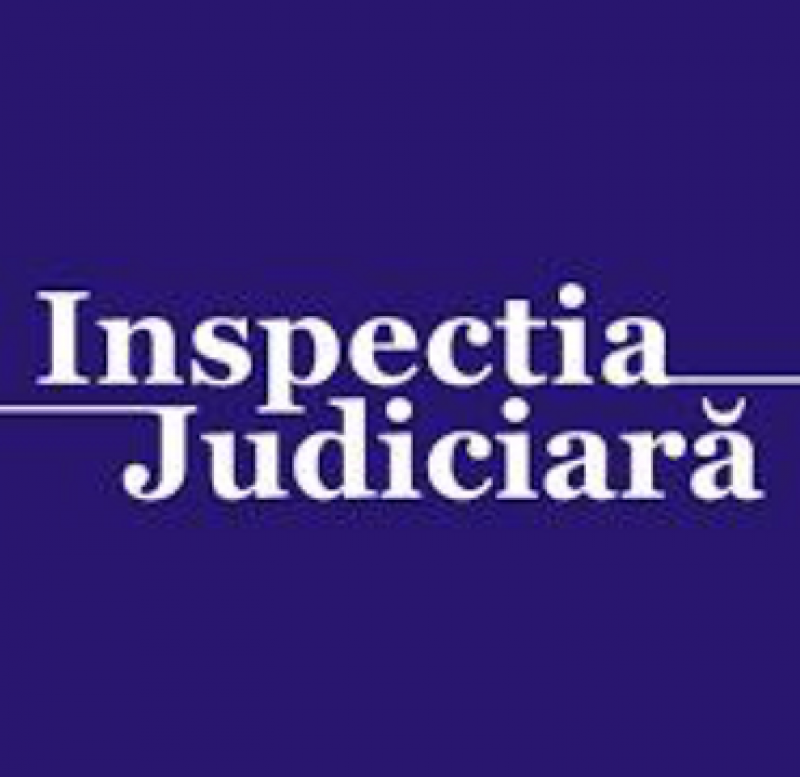 The court inspectorate responded after the President of the Supreme Court of Cassation, Judge Kristina Tarce, stated that the disciplinary actions imposed on him were "abusive" and that the whole disciplinary procedure was of a political nature. Alin Alexandru, a spokesman for the judicial inspection, says discussions about any disciplinary action should be held within the SJC.
"The opinion of the court inspectorate was expressed in the December disciplinary punishment. In fact, at that time, a press release was issued, in which the facts were briefly presented, within the communication manual for which the disciplinary action was decided.
I am not authorized to express my views on statements made by President Christina Tarce or on the documents she has provided to the media.
However, I can assure you that the Court of Inspectorate, through case inspectors, will support this disciplinary action, as is the case in all other cases, before the Disciplinary Department of the SJC, the only place where, in my opinion, there is such a debate– said Alin Alexandru for STIRIPESURSE.RO.
READ: A syrup that avoids your apathy: Natural ingredients that treat anemia
Christina Tarca argues from IJ's point of view that the entire disciplinary procedure is of a political nature and is taking place at a time when the legal system is undermined under the pretext of the reform. At the same time, Kristina Tarca says she was denied the right to protection because she did not know the content of the disciplinary proceedings to defend herself. The Chief of the Supreme Court of Cassation also claims to have been formally informed of the disciplinary action against him after the information was published in the press.
The judges' section of the SCM discussed on Wednesday the disciplinary actions taken in December 2018 by the judicial inspection on behalf of Christina Tarce. The claim was made because the Chief Justice of the Supreme Court unjustifiably refused to fulfill an official duty and failed to comply with the provisions on the random allocation of cases.
"With regard to the disciplinary deviation provided for in Article 99 (f), the forensic inspectors acknowledged that the Chairman of the Supreme Court of Cassation unjustifiably refused to perform his duties in setting up the 5th and 2 Judges provided for in Article 31, para. (B) and Article 32 of Act No 304/2004, as amended by Act No 207/2018, as regards the disciplinary offense provided for in Article 99 (o) it was noted that the refusal to the provisions of the abovementioned Law No 207/07 201, 40 cases of jurisdiction of the 5 judges and 11 cases of the jurisdiction Both judges were randomly assigned to some supplement provided for under current law at the time of their registration ", informed judicial inspection by press release.
READ AND: Vitamin D needed for the immune system. How do we cause our own deficit?