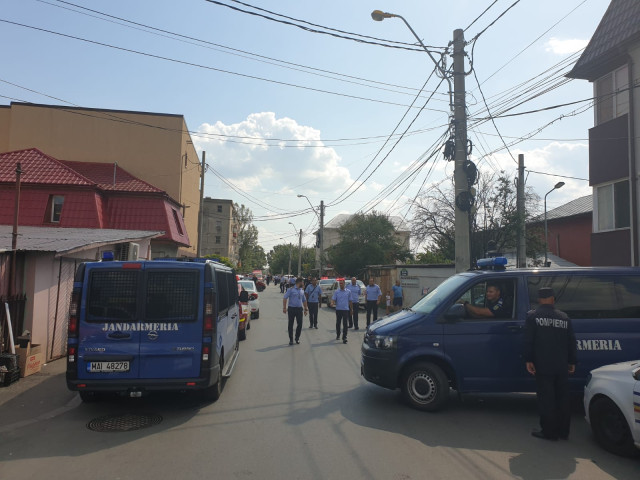 [ad_1]
Extensive searches were carried out in the capital on Tuesday afternoon. Rescuers are trying to give birth to a 9-year-old boy who called 112 and announced that he had fallen into a canal. He called 112 around 2:30 pm and was not found even after almost 4 hours. The call was subsequently found to be incorrect.
UPDATE 7pm The call was incorrect, State Secretary for the Interior Ride Arafat told Digi24. The child was found by police at home after impressive forces were mobilized to search him. Parents will now be fined, most likely, for the bad joke the child made.
The child gave a false address when he called 112. When the authorities reached that address, it was found that the family living there had no children. But the child with the false call lived on the same street.
---
According to ISU Bucharest-Ilfov, since the call on the telephone 112 between the child and dispatch teams, respectively operator 112 and ISU dispatcher, there was a continuous conversation for 35 minutes, during which other information was requested to enable it to be identified.
According to Digi24 reporter Ioana Ciurlea, after 35 minutes the call was terminated and 112 the dispatcher failed to call the phone number later.
The child called on Tuesday at 2:38 pm on 112 and announced that he was in a canal, under the road lane, near the Patriarchate District defender in Bucharest and would be pushed there by another child, who subsequently placed the cap, ISU Bucharest-Ilfov announced.
The closest defense intervention resources of the Homeland Troop are known, and the number is then supplemented by other close fire crews, including the Special Rescue Squad.
Joint search teams were formed on the spot, consisting of firefighters, police officers, gendarmes, local police officers from Sector 4 Bucharest and Apa Nova.
Măceșului Street was checked where the child claimed to be, and subsequently the search area was significantly expanded, on each street separately, to the boulevards of Metallurgy and Berceni by lifting the canal lids.
ISU Bucharest-Ilfov officials continue their search at the time of the news, Mediafax reports.
However, the hypothesis that calling 112 is a bad joke is taken into account, but searches continue and the search area is expanded, with all channel covers lifted.
There is no call location information yet, and all information transmitted to the press comes from firefighters.
Web Editing: Luana Păvălucă
[ad_2]
Source link