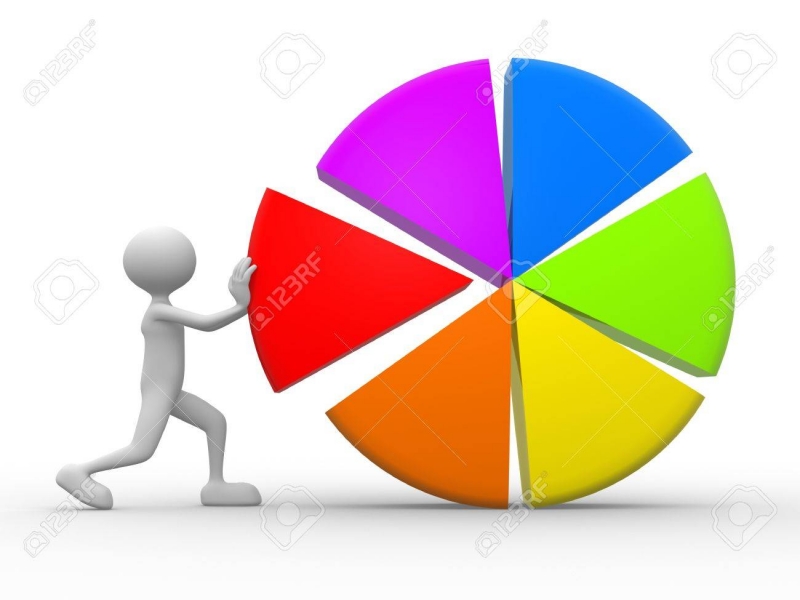 CURS conducted an Omnibus study in the midst of the political turmoil surrounding the announcement of presidential candidates this fall. The parties re-emerged after the Euro-parliamentary elections and there was an increase in the PDL, respectively the SDP.
Read also: SUCCESS OF THE COURSE – Presidential Charts: Surprises in the Top Trust
If elections were held next Sunday, NLP will win 29%, compared to the percentage achieved in the European Parliament elections.
The second is PSD, which is in shape and reaches 26% compared to what it registered in the European Parliament, ie. 22.5%.
The USR-PLUS Alliance stagnates and will see a 22% drop, similar to what has been achieved in the European Parliament elections.
Fourth we find Pro Romania. Victor Ponta's party will take 8%, a result similar to that of the European Parliament.
Calin Popescu Tariceanu's ALDE party remains in the electoral threshold and will receive 5%.
UDMR and PMP will be below the threshold and will only receive 4%.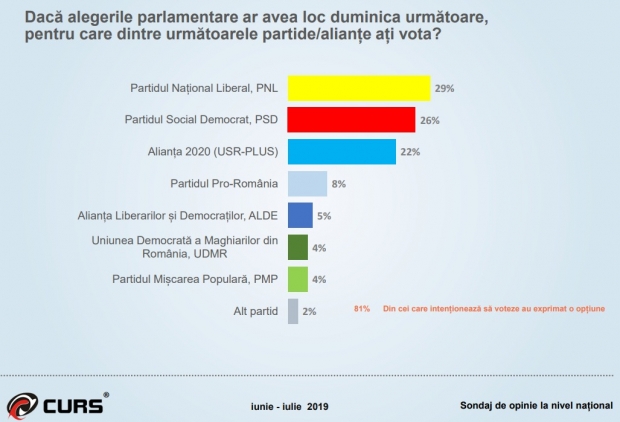 The Omnibus survey was conducted between 28 June and 8 July with a sample of 1,067 respondents in their home. The data is weighted and the permissible error is plus / minus 3%.