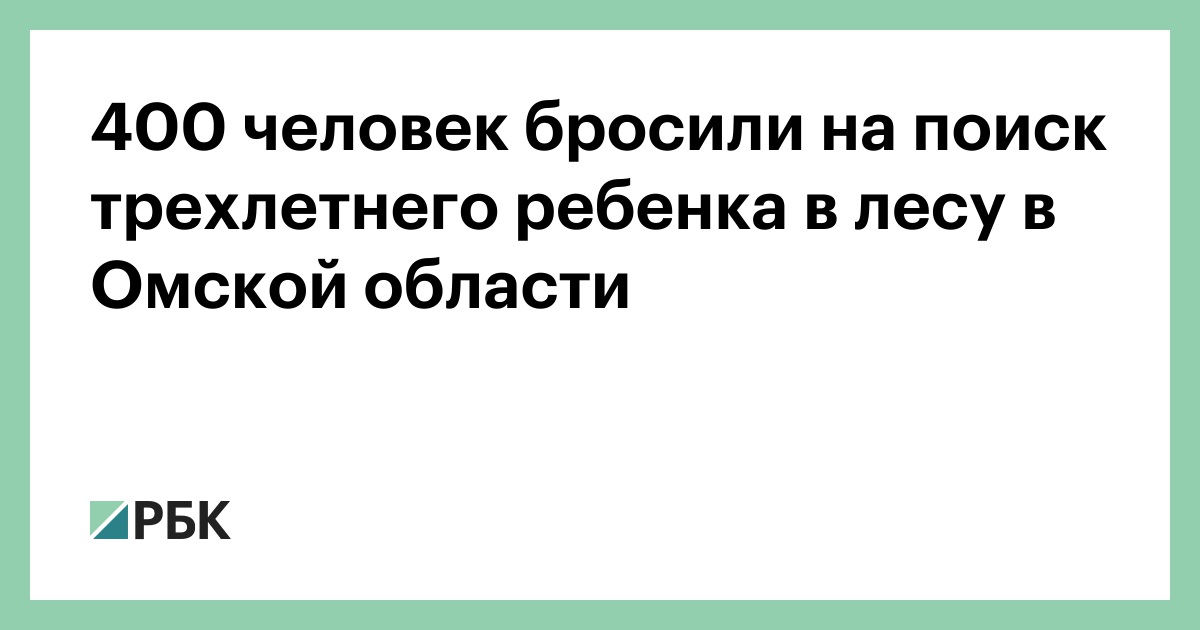 [ad_1]
community ,
August 14, 7:58 am

0
400 people sought a three-year-old child in a forest in the Omsk region
A three-year-old boy was lost in a forest in the Omsk region. Police officers and volunteers have organized his search, according to the Interior Ministry's website in the region.
"At night, the demand for three-year-old Kolya Barhatov does not stop. A total of about 400 people were involved, "the report said.
The department noted that the forest is conditionally divided into squares, but demand is compounded by the fact that the terrain is swampy. It is noted that the police have drawn helicopter control of the Rosgvardia in the Omsk region. The search for the boy continues.
Investigators have opened criminal proceedings for the disappearance of the child. According to them, a three-year-old boy disappeared in the afternoon of August 13 in the Bolsherechenski region of the region. The parents went to pick berries and left the boy alone in the car. They returned in 15 minutes, but the child was not in the cabin, after which they searched for him for three hours. They subsequently turned to the law enforcement agencies.
[ad_2]
Source link