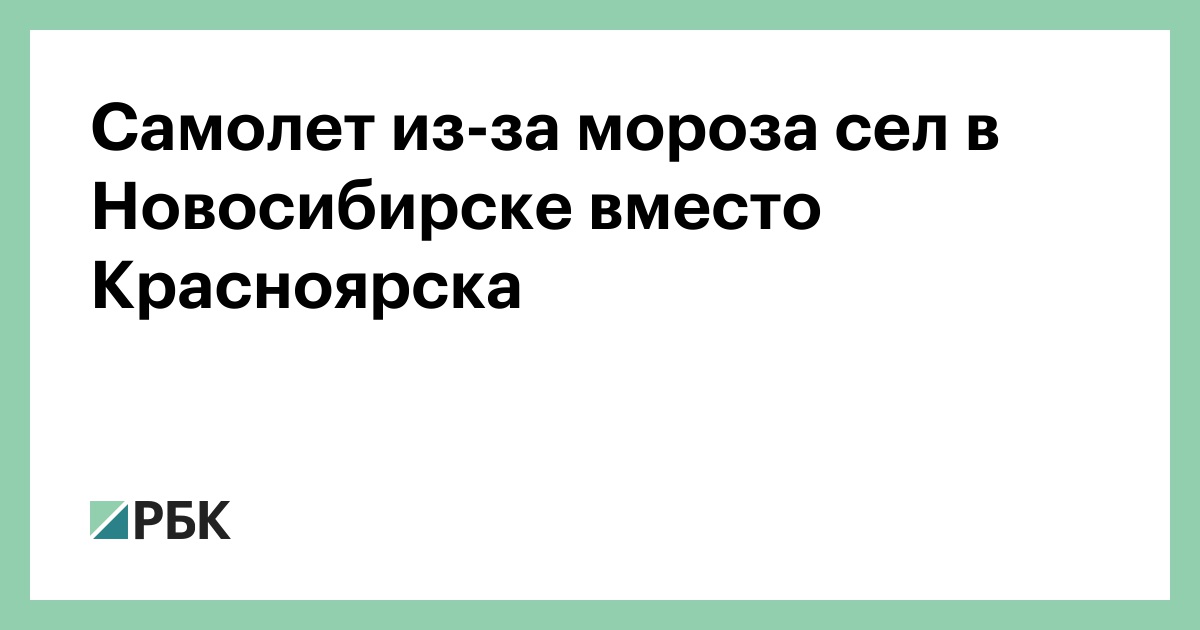 A passenger plane flying from Moscow to Krasnoyarsk made an emergency landing at Novosibirsk Airport. The reason for this is a severe cold, reports TASS in connection with the airport press service.
"Flight 1468 of Aeroflot, which flew from Sheremetyevo (Moscow) to Krasnoyarsk, did not land here due to frost," said an airport representative.
Currently, the plane is in Tolmachevo (Novosibirsk), it will fly to Krasnoyarsk as soon as it gets warmer. For how many passengers were in the cabin, the airport representative did not say.
According to Yandex.Pogoda, in the Yemelyanovsky area where the airport is located, the temperature is now minus 41 degrees.
The airspace press service, referring to the A-330-300 aircraft manual, explained that their maintenance on arrival is forbidden at temperatures below 40 degrees.
The airport representative explained that several more destinations were delayed in several northern destinations. The reasons for their delay are being investigated.
Source link