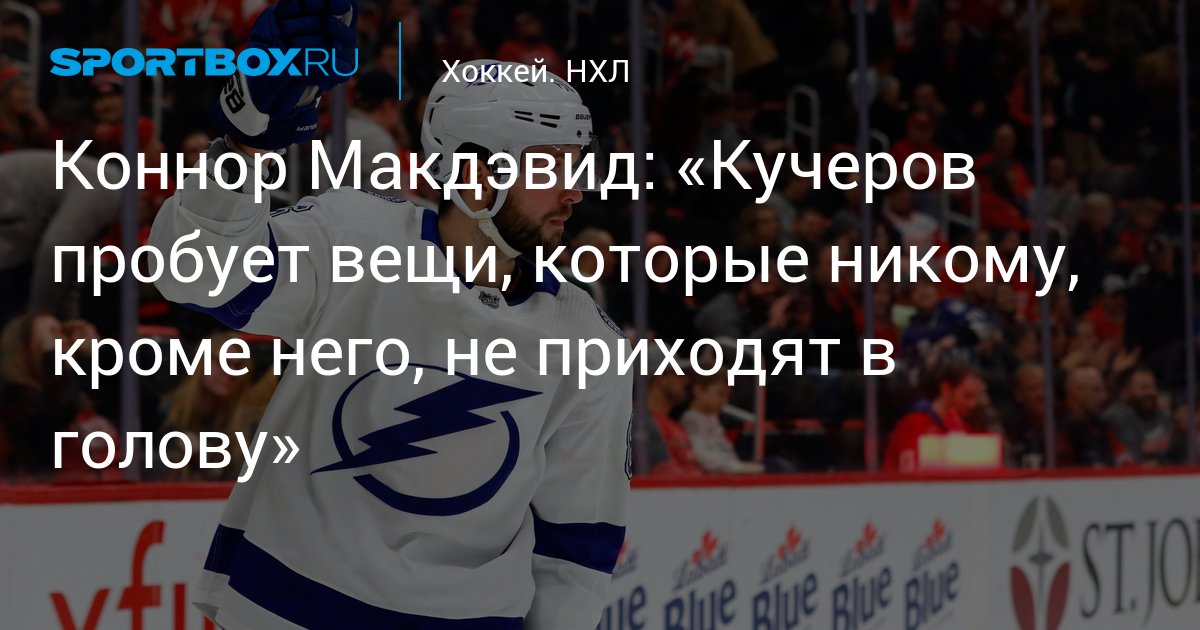 Nikita Kucherov / Photo: © Reuters
Edmonton captain Connor McDavid shared his opinion on how the Russian striker Tampa Nikita Kucherov played.
– Kucherov is an amazing player in his work. He has shown this trick several times when he scored without a shot. Then another trick he did against Lundquist today. He tries things that no one but himself comes to mind. Looking at it is a lot of fun, McDavid said on the official website of NHL.
Remember, January 26, Kucherov took part in Star Game's master show. The Russian took the 6th place in the race for accuracy of the throw.
McDavid wins victory for the third time in the NHL Star Game. The striker from Edmonton ran 13.3 seconds.
The Star 2019 game will be held on January 27 at 4:00 am (Moscow time). Nikita Kucherov and his partner in Tampa Andrei Vassilevski will play for the Atlantic Division team.
Read also: