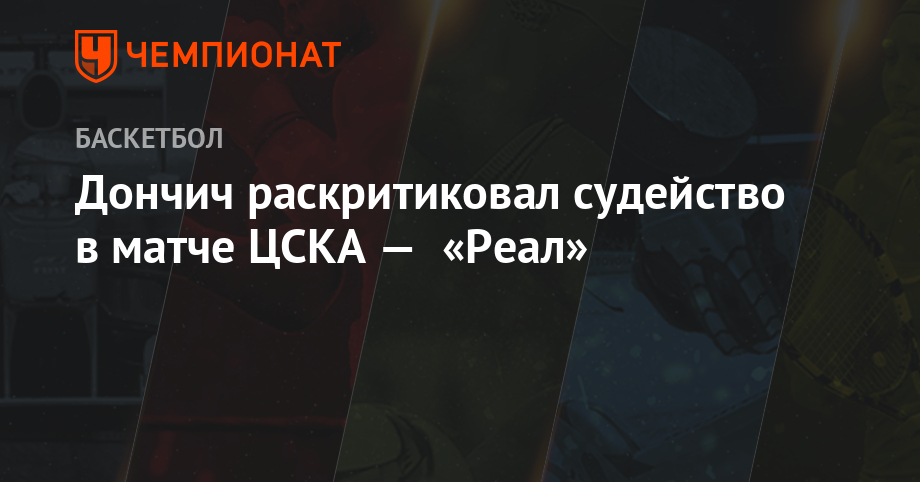 Doncić criticizes the judges in the match CSKA – "Real"
Basketball player Dallas Mavericks Luka Donchic criticized the referees in the Euroleague semi-final match between CSKA and Real Madrid. According to Slovenians, CSKA players have made too many throws.
– 42 free kicks? In the Euroleague semi-final !!! ", – wrote Dončić in his"twitter".
In the match with "Real", the Russian club played 42 penalties, realizing 34.
The final Euroleague match will be held on May 19 at 21:30 in Moscow. CSKA's rival will be Anadolu Efes, who in the semi-final defeated Fenerbahce.
Recall that this season for Luke Dončić is the first in the NBA. Last year he took part in Real Madrid. With the Spanish club he became champion of the country, won the Cup of Spain and the Euroleague trophy.
CSKA avenged Real Madrid and reached the Euroleague final – 2019!
A year ago, the red and blue failed, but fate allowed him to return the service – de Kolo and Rodriguez buried Real Madrid in the Final Four.