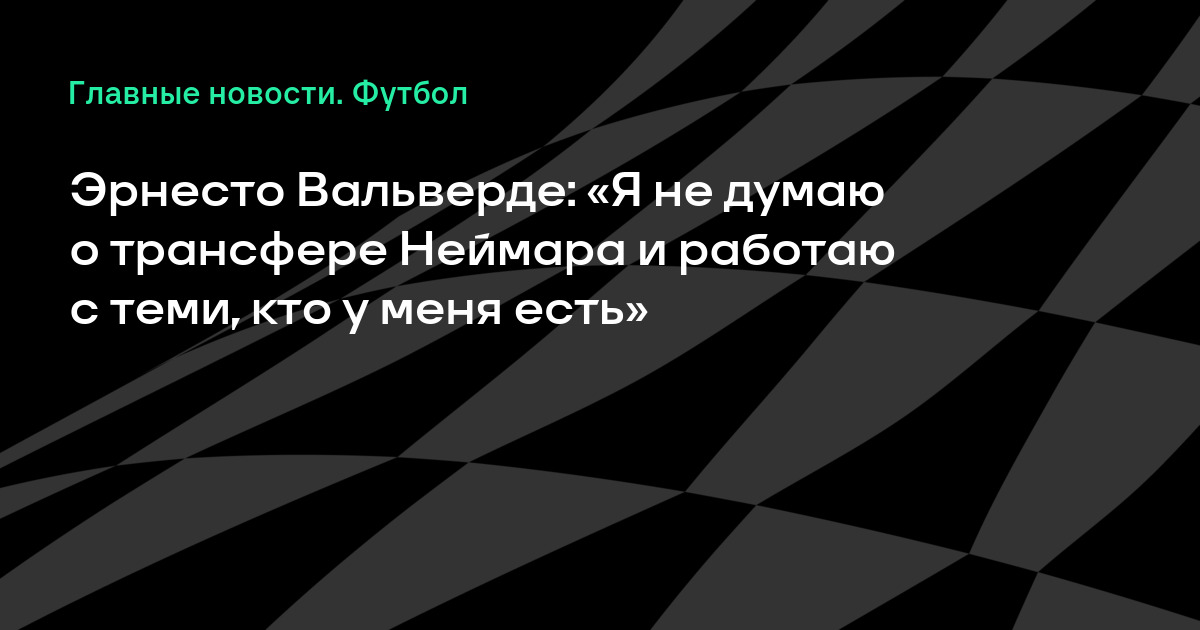 [ad_1]
Barcelona head coach Ernesto Valverde talks about the possible transfer of PSG striker Neymar.
– What is your approach to the new season?
"Just like the others. The coach of Barcelona considers victories more than victories. I accept it. We try to win every game.
"Can you guarantee Rakitic will stay?"
– He is an important player for us and we believe that everything will remain that way. Nothing makes me think otherwise.
– The Champions League craze bothers you?
"I have no mania." You just have to win the next match.
– If Neymar moves, will he change teams?
"I don't think about that, I think about playing with Napoli. We don't know what's going to happen, let's see.
Now this is speculation, the player is elsewhere, and I work with those I have.
– Are you satisfied with your team?
– I'm always happy, I have good players. Last season we were almost perfect. We have made important adjustments to the squad and are trying to get better, "the coach said.
[ad_2]
Source link